The West Bank is one of the world's most challenging places to do business. In a context where politics and economy are tightly interwoven, opportunities for young entrepreneurs to build and scale their businesses are few and far between. At the same time, there are plenty of problems worth solving, from water scarcity and lack of electricity to low-quality healthcare. Each of these can become the basis of a successful company.
Orange Corners Palestinian Territories has supported young Palestinian entrepreneurs to achieve their dreams against these odds since the beginning of 2021. As the second batch of entrepreneurs is well underway, we spoke to one of the most successful participants from cohort 1, Amer Kurdi.
Amer is a dedicated entrepreneur who didn't attend the entrepreneurial training sessions just to get knowledge but to reflect every small detail to make his startup stand out among others

Leen Abubaker, programs manager at local implementing partner Flow Accelerator
As a practising lawyer, Amer saw employers and employees struggle with employment rights. Too often, a lack of familiarity with the law would lead to a lack of justice or court cases that could have been avoided. His solution? Adel, an automated legal advisor.
To start, Amer, please introduce yourself and your company, Adel?
As a lawyer with years of experience in various legal fields, including employment law, I've witnessed employers' and employees' difficulties due to misunderstandings about their rights.
Employers often need help with employment issues stemming from mismanaged rights, resulting in significant financial penalties, while employees may be denied their rights due to a lack of knowledge.
With this in mind, I founded Adel, an automated legal advisor aimed at providing access to justice for all. Adel empowers both employers and employees by helping them comprehend their rights.
Our free automated assessment informs users of their potential eligibility for compensation and the estimated amount. Additionally, Adel is a marketplace for lawyers, offering affordable, on-demand legal services.
Adel has revolutionised the experience for many who previously couldn't afford legal assistance. Providing rapid, efficient, and cost-effective legal consulting services enables clients to advocate for their rights without financial strain.
I'm honoured to be acknowledged as a successful Orange Corners participant. However, I'm still looking for more than our current achievements. My plans involve strengthening our product in the Palestinian Territories and reaching the product market fit, extending Adel's services to Saudi Arabia, where I believe we can assist numerous individuals in navigating the complex legal environment. We aim to break down barriers to access justice and become a formidable presence in the legal tech industry.
Adel has revolutionised the experience for many who previously couldn't afford legal assistance. We aim to break down barriers to access justice and become a formidable presence in the legal tech industry.

Amer Kurdi, Founder Adel
What made you apply to the Orange Corners programme, and what role did the programme play on your road to success?
When I first learned about the Orange Corners programme, I was immediately drawn to its mission of supporting young entrepreneurs in the Palestineian Territories. I was especially impressed by the Flow team, particularly Majd and Leen, who exuded a contagious energy and positive attitude. I wanted to be part of this community and connect with like-minded individuals who shared my passion for innovation and social impact.
Joining Orange Corners was a game-changer for me. Through the programme, I expanded my network and gained access to other valuable resources, such as the IGNITE programme, which supports startups and SMEs in raising equity. The gate check events organised by Orange Corners provided a unique opportunity to pitch to specific community members, which opened up new doors for my company.
We'll continue to innovate and integrate new features and services to tackle a variety of legal challenges, helping individuals and businesses in need. Our steadfast commitment will be to provide affordable, accessible, and efficient legal services for those who need them the most.
What challenges did you face, and how did you overcome them?
Expanding a product is never easy, especially in a difficult market like ours. One of our primary challenges was discovering efficient methods for introducing our product to the market and gaining momentum. To address this, we had to be inventive with our marketing approach, leveraging local media outlets and diverse marketing tactics to increase awareness about Adel.
Another issue we encountered was navigating the intricate legal environment here. As we worked to automate the law, we stumbled upon numerous intricacies and technical challenges that needed to be addressed. Regardless of these difficulties, our commitment to our mission of providing access to justice for everyone remained steadfast. Through hard work and determination, we successfully launched our platform in the Palestinian Territories. Our current focus is on expanding into other markets within the region and beyond as we explore different marketing strategies and partnerships to help us reach our goals.
What are your plans for the future?
My plans for Adel prioritise expansion and innovation. We're developing our second Minimum Viable Product, offering refined features and an elegant design. While we initially emphasised functionality over aesthetics, we now recognise the significance of design and user experience.

We aim to extend our reach to Saudi Arabia, a country boasting a well-developed legal infrastructure and a digitally-savvy user base for financial services. We see immense potential for our automated legal services in this market. As the COVID-19 pandemic has transformed the way meetings and legal proceedings occur, our online platform provides prompt, efficient, and cost-effective legal consultation services without necessitating in-person interactions.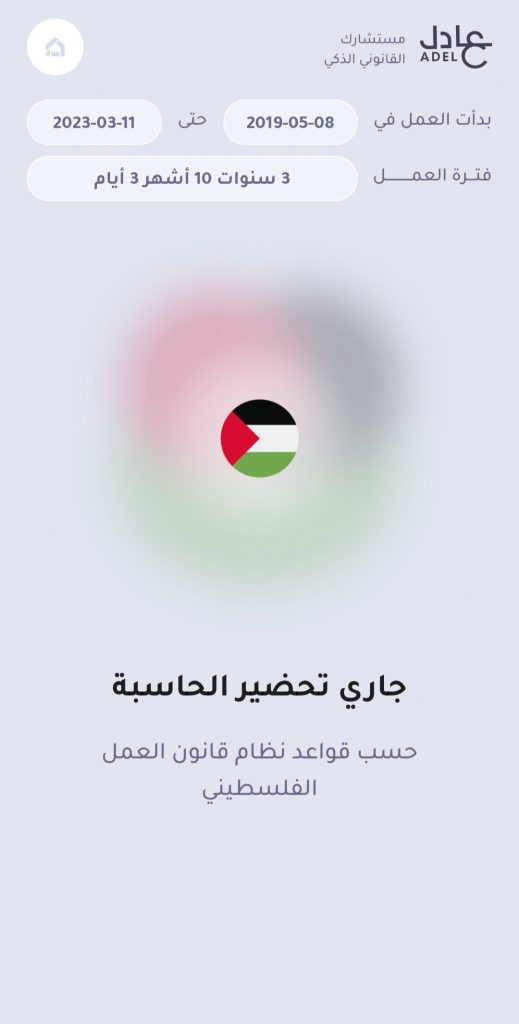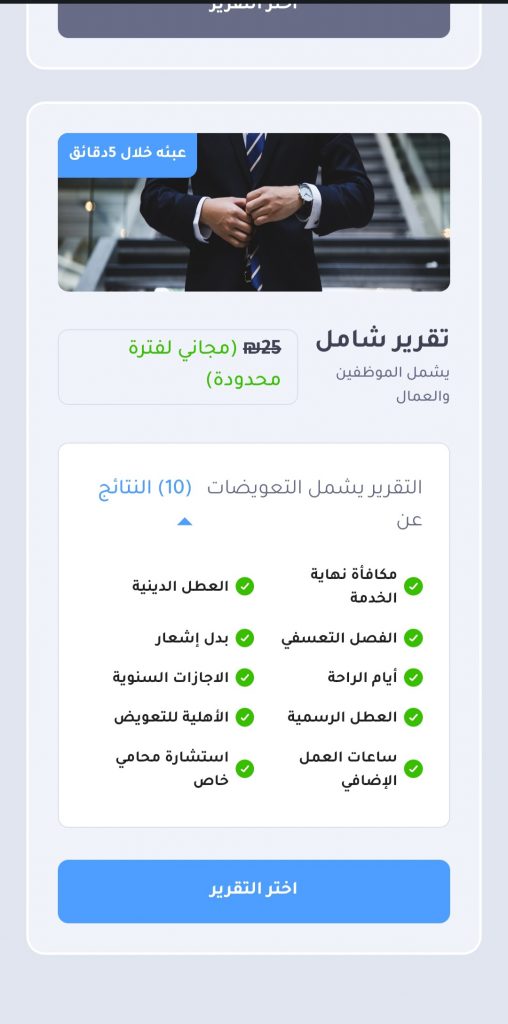 Aside from employment law, we plan to explore other legal sectors to address various urgent legal requirements. Our ultimate goal is to become a one-stop shop for legal services, guaranteeing justice for everyone. We'll keep innovating and introducing new features and services to address a range of legal concerns, helping both individuals and businesses in need. Our unwavering dedication is to offer affordable, accessible, and efficient legal assistance to those who need it the most.
What would be your advice to young, aspiring entrepreneurs?
As a young entrepreneur, I encourage my peers not to let others' opinions stand in the way of pursuing their dreams. Pursue your ideas, validate them with a well-reasoned method, and embrace a data-driven mindset. Avoid relying solely on opinions; use social media platforms like Facebook to gauge interest in your solution. Let data guide your decision-making process, and always consider your users' perspectives. Remember, you're creating a product to help your users, so prioritise their needs.
Additionally, I encourage supporting fellow startups. We're all essential building blocks for our country and ecosystem. Success is not exclusive to any nation; every country has accomplished individuals. As Palestinians, we're equally intelligent and deserving of success and unicorn businesses, even in the face of confinement, restricted movement, and occupation. However, technology and the new generation have no boundaries; there is no limit to what we can achieve.
Are you aiming to be that unicorn?
Am I aiming to become that unicorn? Why not? The sky is the limit, and everyone should aspire to dream big. While I don't solely fixate on becoming a unicorn, I'm on the right path, despite the challenging circumstances. I'm working towards something meaningful; the community's support only reinforces that belief. I appreciate the assistance from Flow and other programmes I'm involved in. When they recognise an entrepreneur's dedication to their startup, they offer support, resources, and networking opportunities. As a result, I feel a sense of responsibility and the drive to prove myself and continue working diligently.
My team's belief in the idea is crucial. What was once a single person's vision is now a shared dream among more than 11 individuals. Their belief in the project is enough for me, and I'm confident we can make a significant impact together. We have the potential to help people gain access to justice.

Follow Amer's Adel online:
Website