In a celebration of ground-breaking ideas, unwavering determination and entrepreneurial brilliance, Orange Corners proudly presented a delegation of successful entrepreneurs from its Ghana and Nigeria programmes at this year's highly anticipated West Africa Deal Summit (16-18 May 2023). The Orange Corners team designed a series of workshops, study visits and events throughout the summit week, providing the mixed Nigerian-Ghanaian delegation with an interactive, informative and enjoyable experience.
The journey commenced on Monday May 15th, at the Ghana Innovation Hub, where the entrepreneurs were provided with resources and guidance to prepare them for the two-day summit. The participants engaged in a comprehensive dry run to fine-tune their presentations and strategies, pitching their businesses to a panel of industry experts. Representatives of Orange Corners Ghana private partner Fidelity Bank, amongst others, gave valuable feedback and insights to enhance their readiness for the upcoming summit.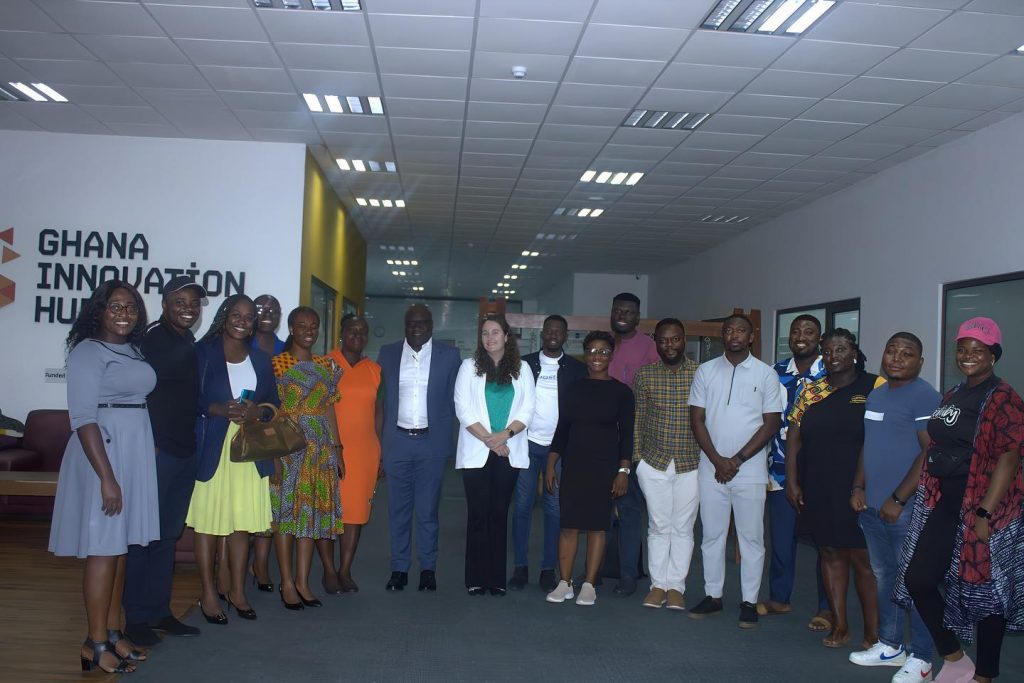 The West Africa Deal Summit
The next day, the Orange Corners team and the driven entrepreneurs converged at Labadi Beach Hotel for the West Africa Deal Summit. This high-level summit brought together a diverse group of stakeholders, including investors, entrepreneurs, policymakers and development practitioners from the private sector, development finance institutions, government and civil society organisations. Their goal? To explore and accelerate innovative approaches to increase catalytic capital for SMEs and to identify investment opportunities with high potential for social and environmental impact.
For our entrepreneurs, the highlight of their participation was the DealRooms pitch event, where they had the opportunity to captivate potential investors and secure valuable partnerships to propel their businesses to new heights.
Our Orange Corners Nigeria alumni Mobaby Care, DrugstoreNG, Orange Strategy Limited and Scrapays Limited were matched with investors from Third Way Capital, SME.NG team, Launch Africa Ventures and Blackstar Group for business pitches. All received positive feedback and are currently awaiting further updates regarding potential investments.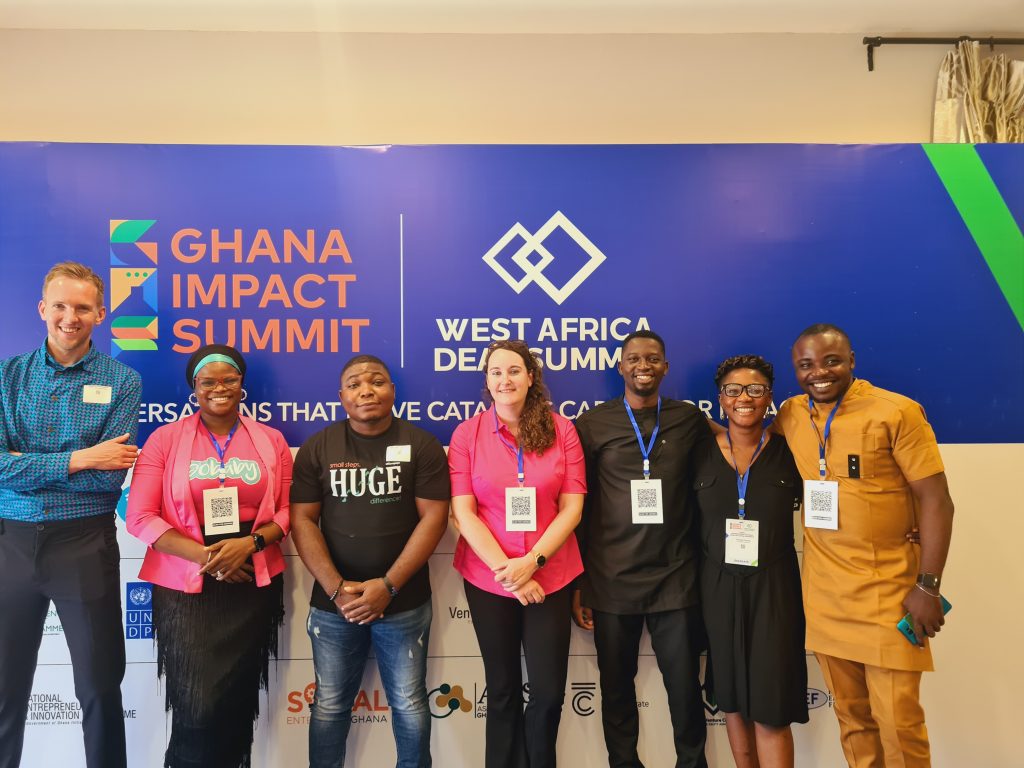 The Orange Corners Ghana alumni Giddins Ghana Limited, Trisolace Company Limited, LeatherOnCall, DercolBags, Naya Success Axis Farms and The Planetshopgh were also successfully matched. They pitched to investors from Impact Investors Advisors, Blackstar Group & Third Way Capital, Mirepa Capital, Shared Interest Advisors & Wangara Green. They too received encouraging feedback and are eagerly anticipating further updates on potential investments.
After their pitches, the entrepreneurs engaged in networking activities, and the feedback they received indicated that the investors were interested in pursuing further discussions with them.
After the summit
Throughout the summit week, the Orange Corners team ensured that participants had access to a rich tapestry of events, enabling them to network, share knowledge and learn from industry experts. On Thursday, the Orange Corners delegation paid a visit to Orange Corners Ghana private partner MPS Tema Port. This company is primarily involved in Container Terminal Operations, such as container stevedoring, shore handling, storage and delivery. Their visit allowed our entrepreneurs to gain hands-on practical insight into the Tema Port operations.
Later that day, they also had the opportunity to tour Cargill – another Orange Corners Ghana private partner. This renowned cocoa processor provided our delegation with valuable insights into the company's functioning. During their visit, they delved into various aspects of Cargill's operations, including organisational structure, processing techniques, production methods and human resource management.
To round off the week, the delegates embarked on a training programme led by a team of experts from the Ghana Export Promotion Authority (GEPA) and the Standard Authority (GSA) at the Ghana Innovation Hub, refining their understanding of standardisation processes.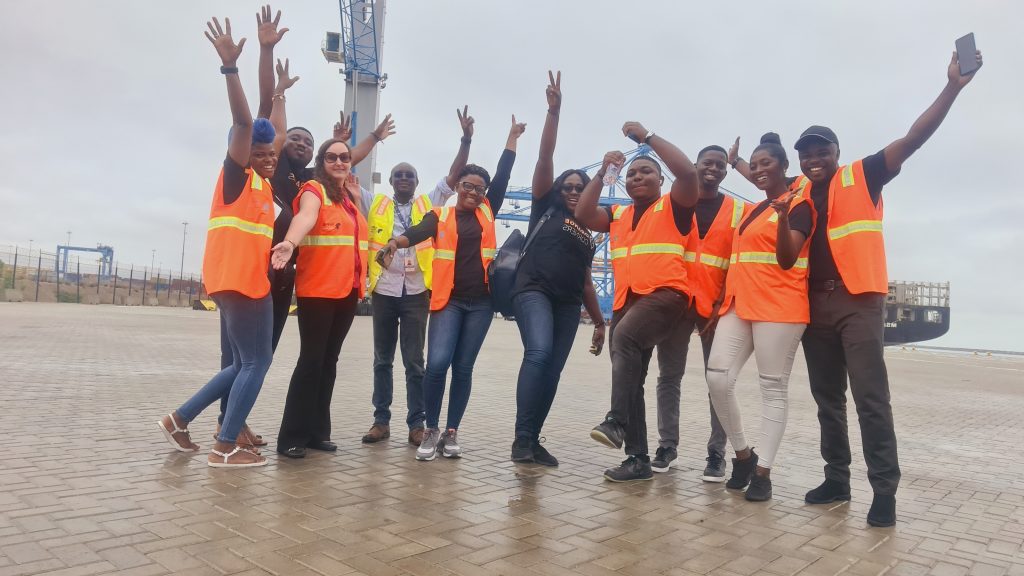 Fostering an ecosystem of growth
Orange Corners, with its commitment to empowering and nurturing entrepreneurship, saw the West Africa Deal Summit as a pivotal platform for entrepreneurs to connect, collaborate and explore potential investment opportunities. The gathering aimed to bridge the gap between innovative startups and investors, fostering an ecosystem of growth and development within the region. It may be a little soon to tell, but we are optimistic that at least some of the entrepreneurs will be able to secure that much-wanted funding to further scale their business.
The West African Deal Summit is an innovation of the Ghana Impact Summit. The flagship summit, themed "Conversations that Move Catalytic Capital for Impact", was organised in partnership not just with Orange Corners, but also the United Nations in Ghana, Global Steering Group for Impact Investment (GSG), Ghana Investment Promotion Centre (GIPC), FMO Dutch Entrepreneurial Development Bank, Mastercard Foundation Africa Growth Fund, UNDP, Aspen Network of Development Entrepreneurs (ANDE), Africa Venture Philanthropy Alliance (AVPA), LEAP Africa and other partners.