The Gawad sisters, Rasha and Sara, decided to pursue their childhood passion in art and fashion design 10 years ago. They were intrigued by the dying art of the hand-woven textile industry and traditional loom weaving, the antithesis of fast-fashion production. The place of origin of their hand woven textiles is Akhmem, a small village in the Sohag governorate in Upper Egypt, more than 8 hours away from their clients in Cairo.
Their mission? Creating a renowned, authentic and high-quality Egyptian brand that is globally competitive, one that according to designers reflects the bright, deep-seated history and flourishing culture of Egypt. After vigorous market testing for three years of their startup Saroucha (a mix of the founders' names Sara and Rasha), they believe they have a clear understanding and vision of the handicraft market. Woven into their business model is a social cause: their products are made for and by women only. Saroucha's ambition is to play a paramount role in women's empowerment in the country.
OCHQ interviewed Rasha, one of creative designers' super duo, to know more about the startup journey of Saroucha.
Could you tell us a little bit more about your background and what motivated you to build your startup?
"Sara and I are originally from Sohag, where I studied English language and literature at Sohag University and Sara computer science and management technology. After having worked for more than 15 years in recruitment of international organisations in Upper Egypt, I decided to leave the corporate world and follow my profound passion in art and culture, which resulted in turning my ambition into a startup and a local and leading handicraft business.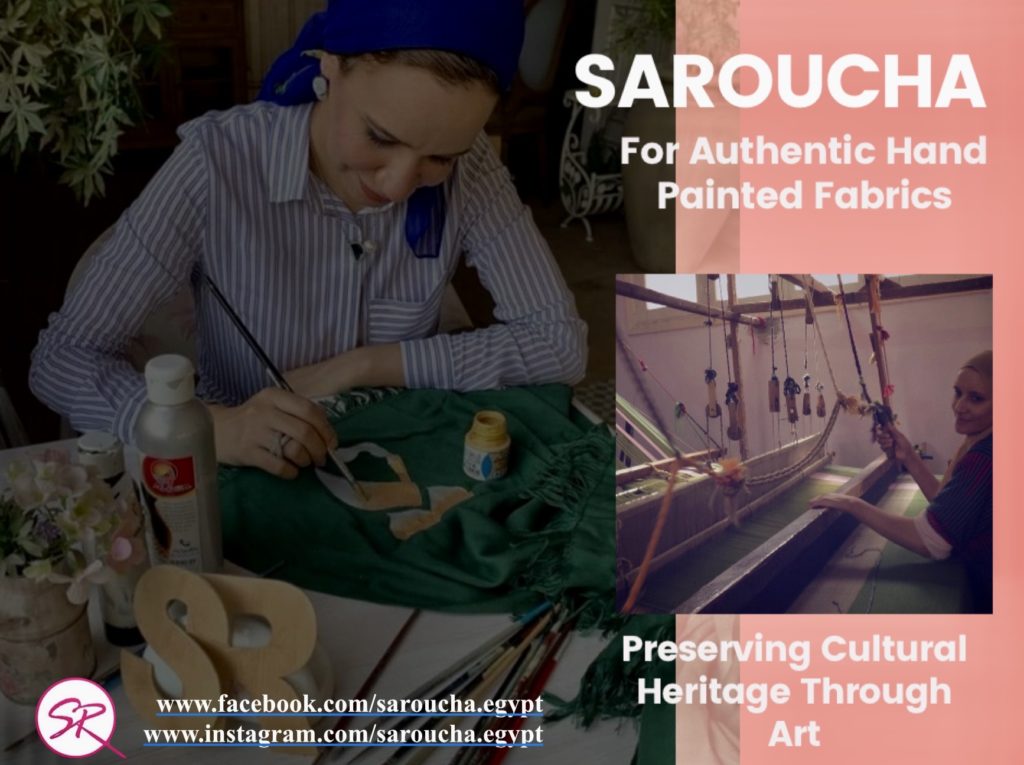 But Saroucha is not 'just' a business. We mix passion for design with our capacity to empower women, enabling them to generate income in this rural part of Egypt. We also help preserving the cultural heritage of artisanship and handicraft through our products. We provide customised designs and translate the identity of our brand for authentic hand into painted fabrics, such as scarfs, bags, cushions, women's fashion wear and home accessories. We value the richness of the Egyptian pharaonic and historic culture, the beauty of blending colours and textures into our designs that are innovative and unique and crafted to meet the needs and desires of the local and international clients."
How did you start as an entrepreneur?
"I started my entrepreneurial journey in 2009 with co-founder and sister Sara, who is my unconditional supporter in creating designs and paints. At first, we taught ourselves by reading and doing research on the internet, after which we joined a fashion school in Egypt. This opportunity enhanced our self-taught knowledge with professional competencies. Following this, we were selected in a fashion industry program organised by the Ministry of Trade and Industry, The Fashion Design Center (FDC) and The German Corporation for International (GIZ). At that point we questioned ourselves why we didn't start our own brand focusing on authentic hand-made products on traditional looms. Saroucha was officially launched in 2015.
When did you get into the Orange Corners Programme?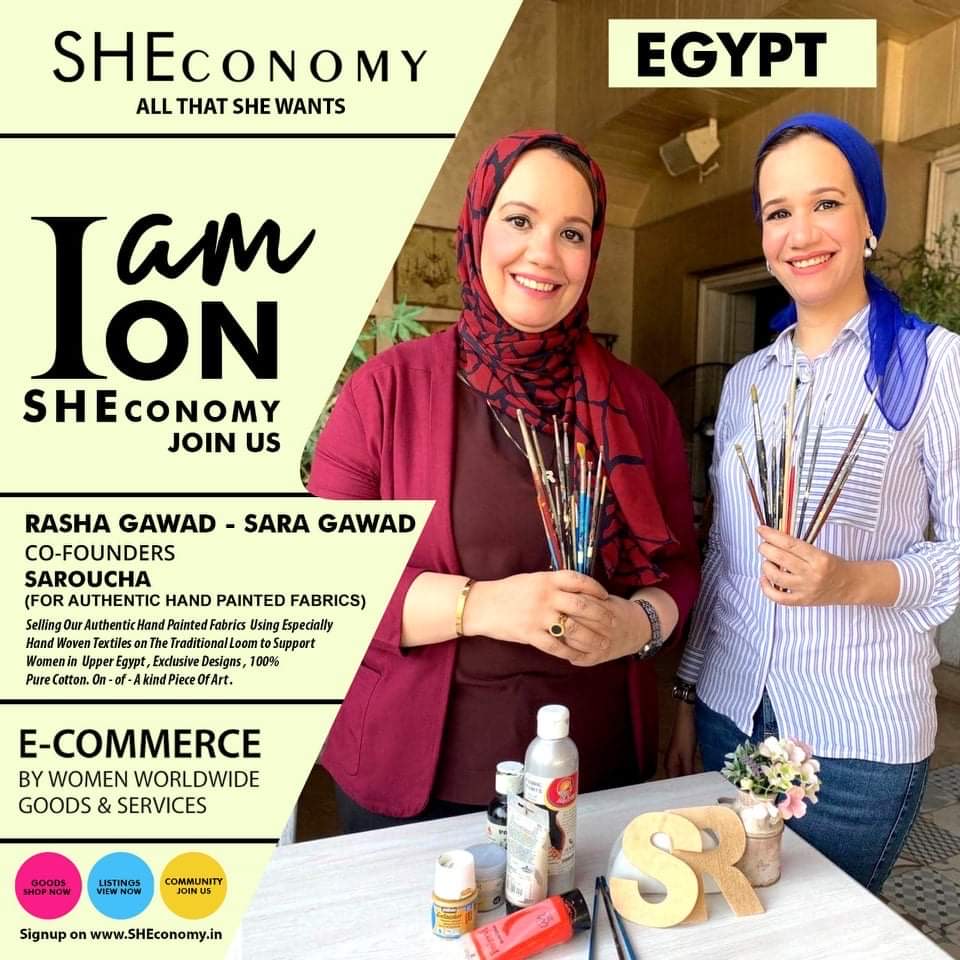 "We are currently participating in the first cycle of the Orange Corners Cairo programme, from the end of 2020 to mid-2021.This prestigious programme enables us to reach our ultimate potential because of business development support, different masterclasses, mentoring sessions and pitch practice sessions. The Orange Corners Cairo programme addresses entrepreneurial challenges such as finance and project management, but also interesting topics such as product line differentiation, how to network and expand our business. But most importantly, Orange Corners Cairo helped us to register our brand by offering a professional lawyer who finished all legal procedures in only one week.
All this professional apprehension encourages us to visionalise what Saroucha could like look in the future and to evaluate if and how we can bring our products to market. Due to Covid-19, with people staying home around the clock, we plan to have a new product line for home accessories by 2022. In this regard, our clients can enjoy authentic products, such as chairs and decorations, from the comfort of their home and we hope to produce more commodities like these. We are currently hiring a marketing specialist that can assist us in developing and executing campaigns and can enhance our social media presence and thus our sales. "
What are the entrepreneurial challenges that Saroucha faces?
"We are a start-up in the handicrafts industry in an ecosystem dominated by tech start-ups. That's very challenging. We did not receive as much support as other tech entities. The biggest challenge, I believe, is coping with the several changes in reaching international markets and lockdowns due to COVID-19, which negatively affect our timeline and productivity despite our hope to be a more efficient, sustainable and inclusive business. Through our diverse products and marketing events, we aim to expand, develop, and improve our product lines to reach the position as a market leader in the Egyptian handicraft industry by 2025 and maintain our exceptional quality standards.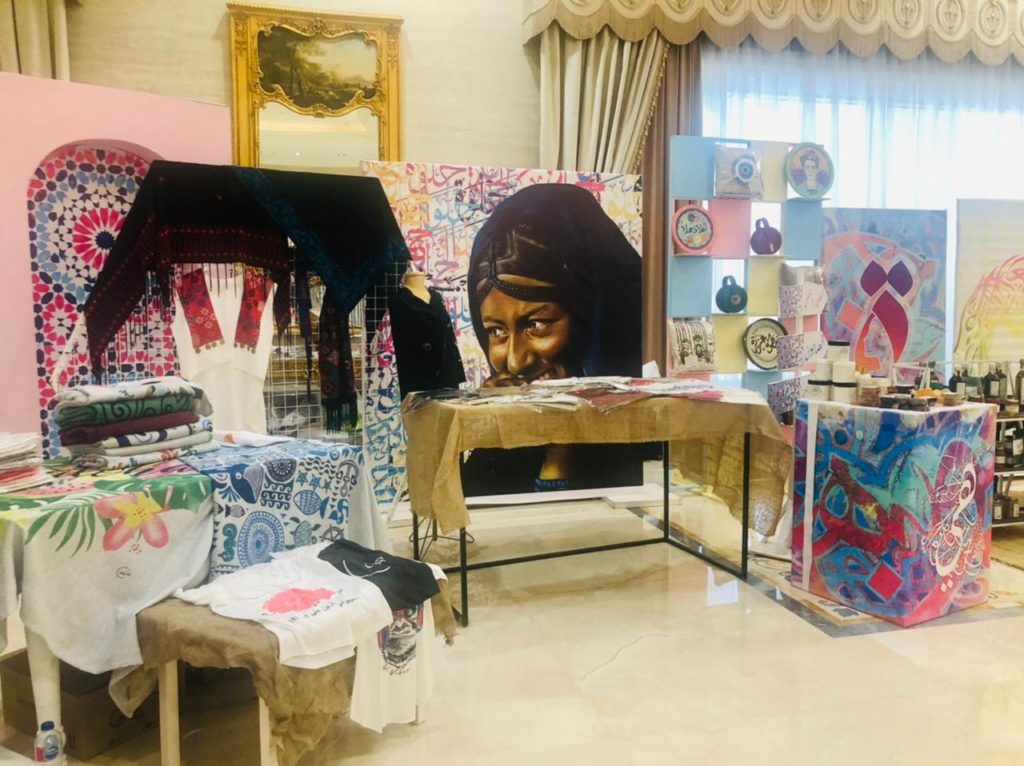 COVID-19 is only the tip of the iceberg however. There are many other stumbling blocks in the handicrafts industry, such as a lack of qualified workers, high costs of raw materials and hidden competitors that imitate designs with lower material quality. A specific challenge for Saroucha is that due to a lack of funding we don't have a showroom or online store yet, but thanks to Orange Corners, we can currently work in their co-working space.
We are currently seeking seed funding from regional or international venture capital investors. We aim to raise sufficient funds by the end of 2021 to start our tailored online platform, so we can broadcast our designs online and attract international partners and clients. It is particularly worth mentioning that globalisation and modernisation are leading causes of the extinction of folk art, painting and handicrafts in Egypt, and that's why Saroucha's story is a story that counts and needs to be nourished."
How does your startup impact its direct surroundings/economy/employment?
"Most female workers in Upper Egypt do not have a stable source of income, but have affinity with folk art of Egypt, as it passed down generations. We have so far been able to provide training and mentoring sessions for 40 talented females in poor and marginalised areas to improve the quality of their hand-woven textiles, supported by international and local organisations. Involvement of women in our form of art, boosts female empowerment and generates income for them. Our business model improves social, cultural, and economic aspects and redresses gender balance. This way, we indirectly and directly contribute to 4 SDGs!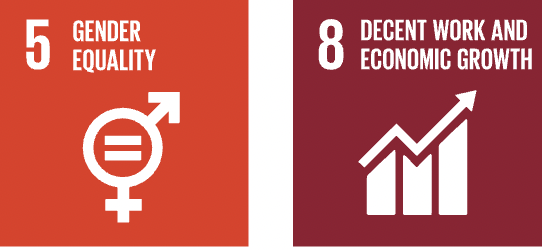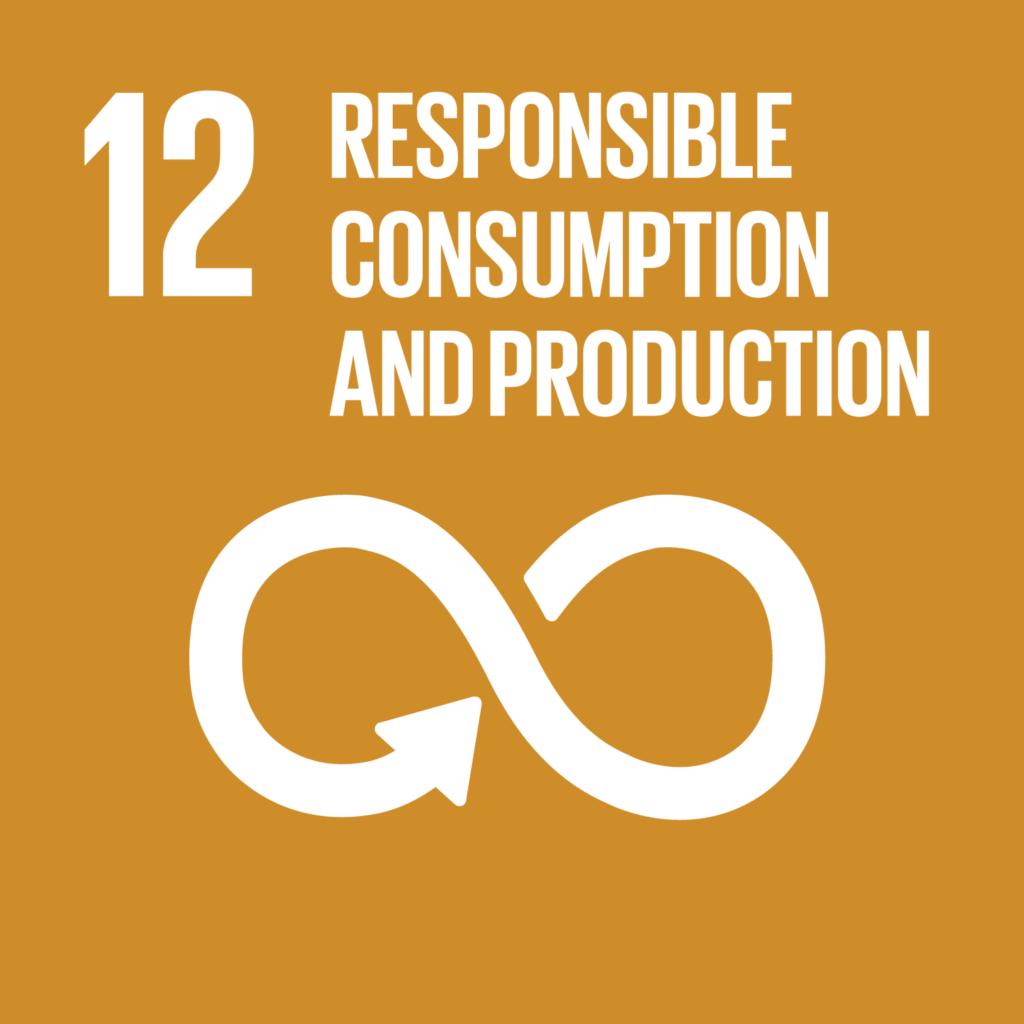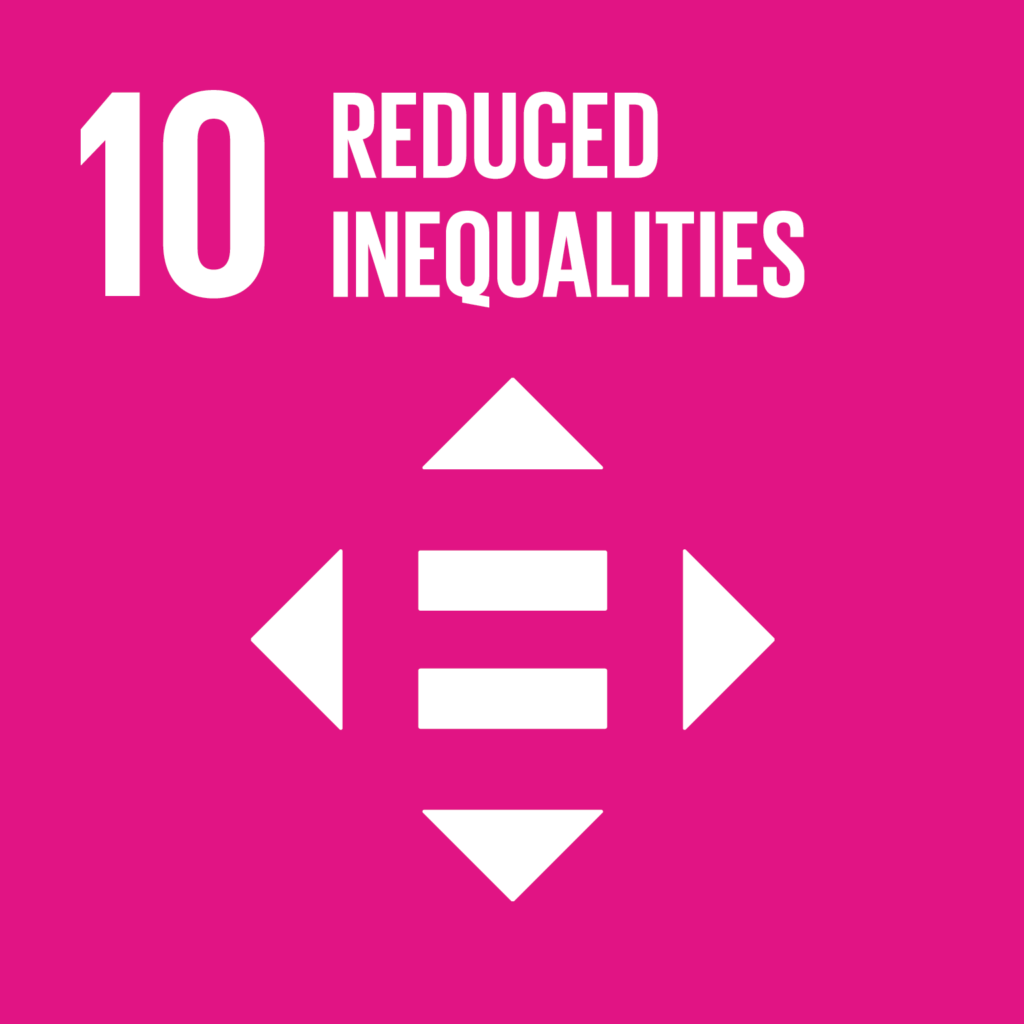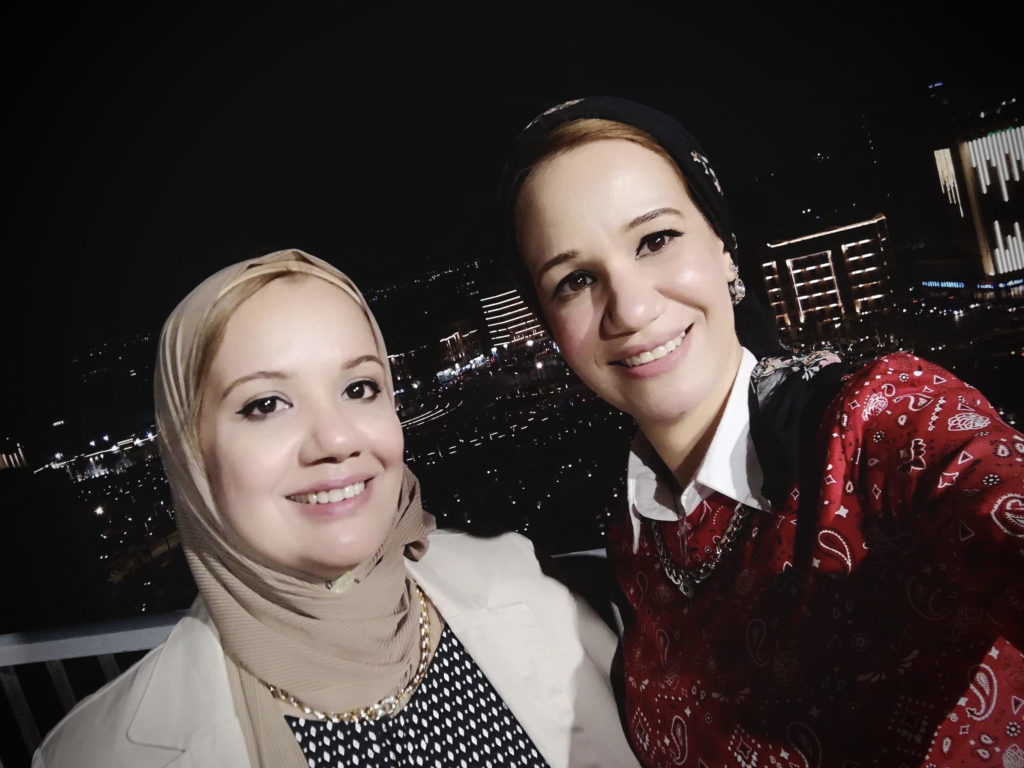 Could you give other aspiring entrepreneurs advice for their own business?
"I would advise entrepreneurs to start with what they know and familiar with and to not hesitate when a new idea comes to their minds. As long as they are convinced that the idea is impactful and thought-through, it is worth trying, as their idea can change their lives and the lives around them for a lifetime. 
Secondly, focus on your own passion and invest in yourself first before investing in your own company. Lastly, work hard to achieve your dreams. Never stop learning or stop seeking knowledge. I do believe in myself and all the Egyptian and Arab women designers that have qualifications and abilities to make a tremendous impact in the region. Sara and I are glad to help in the path of empowering women and we won't stop to overcome the barriers we encounter, because we want to save what we love. And that is for us, the art form made from hand-woven textiles and Egyptian cotton and seeking for the ways to sustain the authentic handicraft industry."
www.facebook.com/saroucha.egypt
www.instagram.com/saroucha.egypt