To celebrate International Youth Day and inspire scholars selected as part of the One Young World 'Enterprise for Peace Scholarship' programme, the Ministry of Foreign Affairs of The Netherlands and Orange Corners teamed up with The Hague Humanity Hub to help deliver an inspiring virtual programme on Thursday 11 August in The Hague.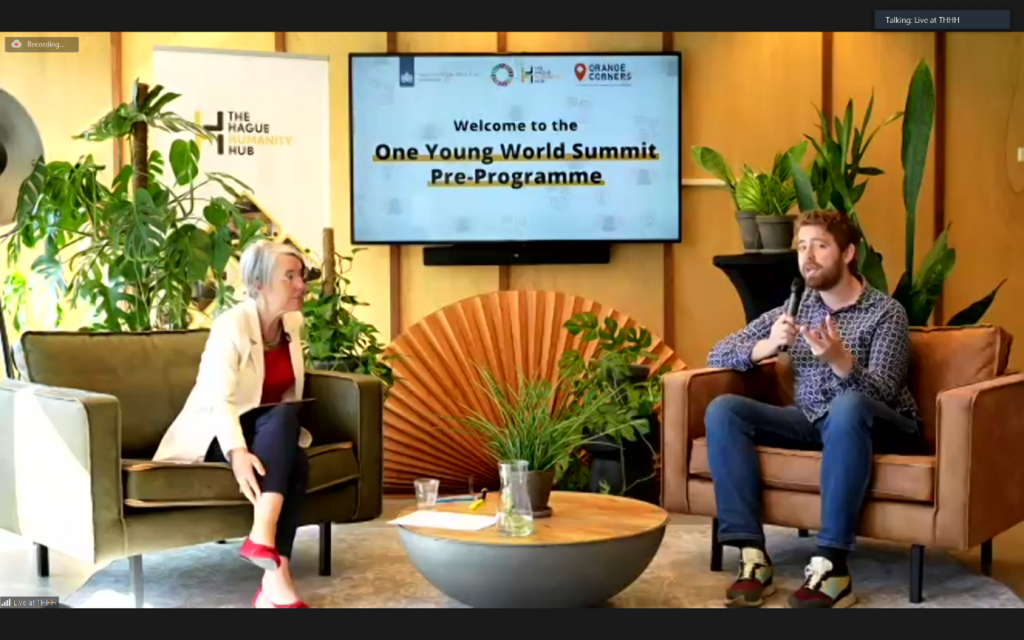 All of the attendees are part of the 'Enterprise for Peace Scholarship' programme, through which the government of The Netherlands seeks to empower young leaders to create sustainable job opportunities and highlight their potential as a solution to fostering prosperous and peaceful societies.
The day was (virtually) attended by over 50 young people from across the MENA region, and included inspiring talks, round-tables, and workshops from the peace, justice and impact ecosystem in The Hague.
During the afternoon session, the attendees were able to experience a workshop by wicked problems specialists ImpactBasis, who shared tips on how to break large issues and problems down into manageable chunks. From creative ways to solve small problems, to how they all connect and contribute to making a big issue manageable, and plenty of creative ways to think around solutions, Kelly and Matt from ImpactBasis were very well received.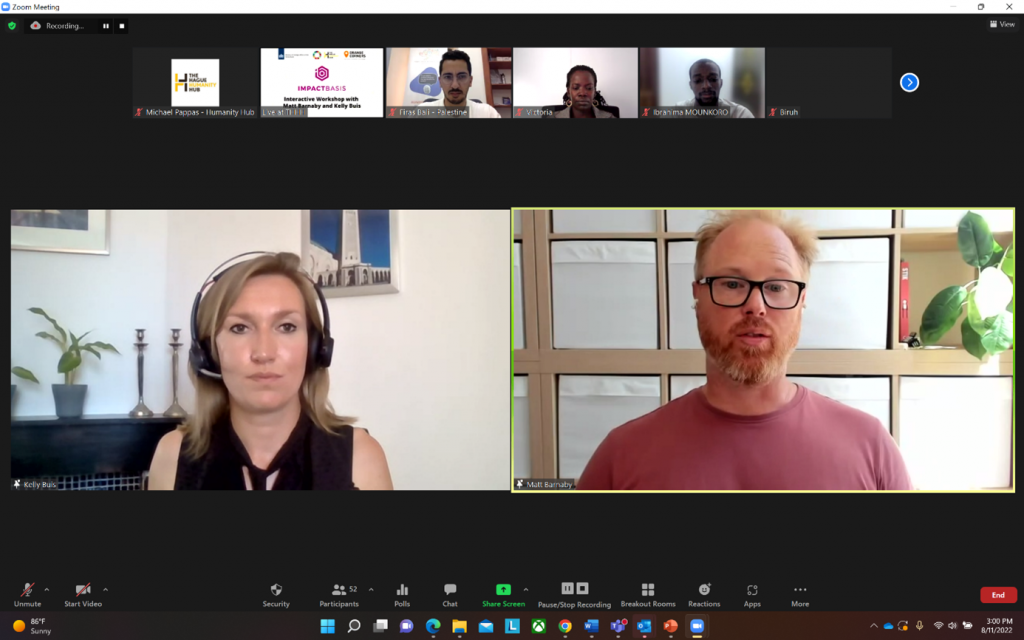 The afternoon session also included a series of curated roundabouts – interactive sessions with various Netherlands-based startups and likeminded organisations – including 'Balancing profit and impact' by Floyd Davis Finance, to 'Following refugees' journeys' by Upinion, and Stichting Move presenting on 'From a young child to an involved and active citizen'; there was plenty of topics and a broad range of interesting tips for the young entrepreneurs. Throughout the day, the participants were ably moderated and shepherded along by moderator and journalist Janet Anderson.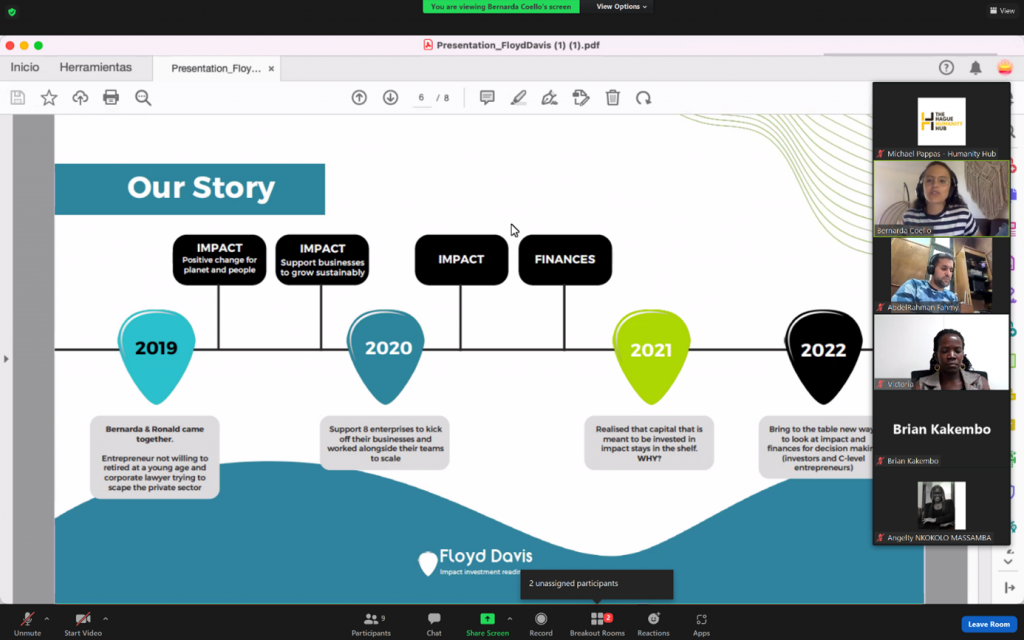 Next up for the 'Enterprise for Peace Scholars' is a trip to the One Young World Summit in Manchester (UK), where 2,000 other inspiring young people will participate in four days of plenaries, workshops, and keynote speeches. Young people from over 190 countries will be present, and previous summits have been addressed by speakers including Meghan Markle, Justin Trudeau, and Paul Polman.
If you'd like to learn more about the selected Enterprise for Peace Scholars, you can do so via this link on the One Young World website. If you're interested in The Hague Humanity Hub, check out their website.