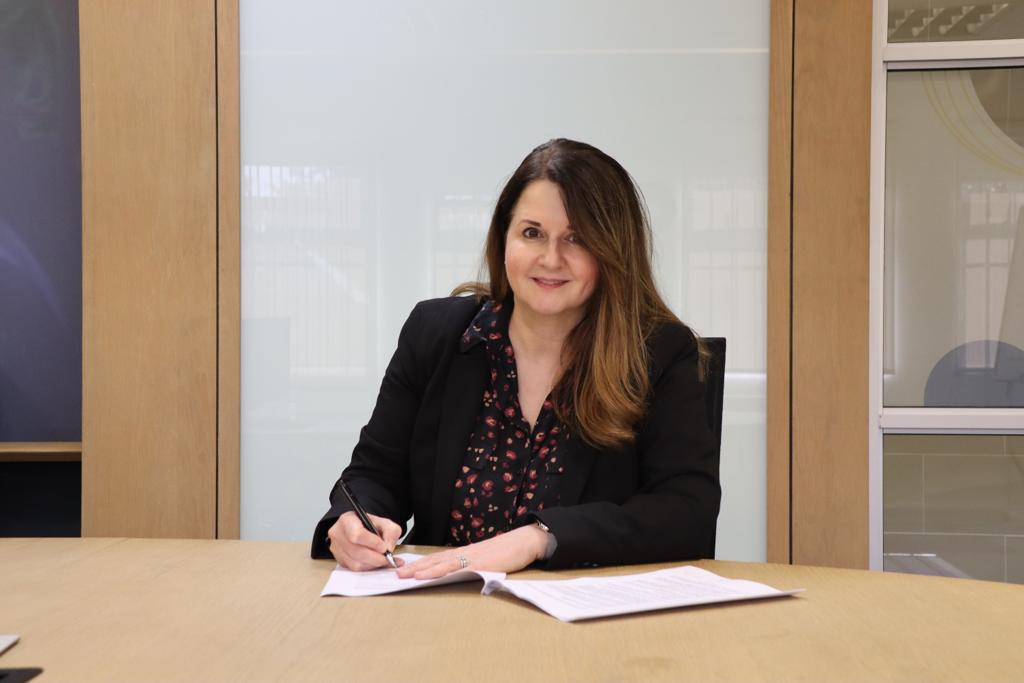 Today (the 25th of January 2022), Orange Corners South Africa (OC) and AstraZeneca South Africa officially announced a new partnership to support Orange Corner's programme in South Africa focused on creating an enabling environment for young entrepreneurs.
This Partnership aims to support young entrepreneurs, nurture local talent, and boost inclusive economic progress in South Africa.
The Orange Corners (OC) programme is an initiative of the Ministry of Foreign Affairs of the Netherlands in collaboration with Dutch companies. In South Africa, OC collaborates with companies such as Vopak, Heineken and Philips. OC supports young entrepreneurs to turn innovative ideas and start-ups into thriving businesses. Orange Corners is committed to contributing to inclusive economic growth and employment creation. The programme provides tailor made support to both grassroots and more advanced entrepreneurs through one-on-one business development coaching, which aims to close the gaps in their individual business development plans as set out at the beginning of the OC journey. The coaching is complemented with training, masterclasses, access to markets and, to a limited extent, working capital needs.
Orange Corners is very pleased to welcome AstraZeneca as a private partner in South Africa. As part of the collaboration, AstraZeneca will provide funding to the programme through its Young Health Programme (YHP), a holistic and integrated community investment programme focused on connecting adolescents to health and wellbeing. AstraZeneca will also participate in OC's mentorship programme, offering support for young entrepreneurs.
Barbara Nel, Country President African Cluster (SA, SSA, FSA) at AstraZeneca, said:
"This partnership with Orange Corners South Africa is integral to our unwavering commitment to create sustainable impact in Africa. We want to ensure that young entrepreneurs in South Africa have a supportive platform and inclusive opportunities, with access to a network of expertise and experience, helping them to develop their innovative ideas into thriving businesses. We recognise that making a meaningful difference in the communities in which we work and live, requires strong collaboration and partnering with like-minded organisations such as Orange Corners, who are equally committed to making change happen. We are looking forward to working together to accelerate African entrepreneurial capacity."
Han Peters, the Dutch ambassador to South Africa, said:
"Entrepreneurship plays a key role in solving social economic challenges. We are committed to making a positive contribution to South Africa by creating an enabling environment for entrepreneurs – a key element of which is to link startups to companies and knowledge institutes. This is not possible without partnerships, so we are excited about the collaboration with AstraZeneca. It will allow Orange Corners to assist more entrepreneurs, create more jobs and most importantly, make a tangible difference in the day-to-day lives of individuals."
NOTES
Orange Corners
Orange Corners is managed by the Netherlands Enterprise Agency at the request of the Dutch Ministry of Foreign Affairs. Each Orange Corner is initiated by a local Dutch Embassy and in close corporation with local partners. Orange Corners aims to increase job prospects for youth, through building ecosystems for young entrepreneurship and youth employment. The scope is youth between the ages of 18 to 35 in Sub Sahara, Africa and the Middle East.
Orange Corners South Africa is an initiative of the Dutch Embassy in Pretoria, with special thanks to implementing partner Signature Support.
AstraZeneca
AstraZeneca is a global, science-led biopharmaceutical company that focuses on the discovery, development, and commercialisation of prescription medicines, primarily for the treatment of diseases in three therapy areas – Oncology, Cardiovascular, Renal & Metabolism, and Respiratory & Immunology. Based in Cambridge, UK, AstraZeneca operates in over 100 countries and its innovative medicines are used by millions of patients worldwide. Please visit astrazeneca.com and follow the Company on LinkedIn @AstraZeneca.