Earlier this month, Orange Corners congratulated another group of successful participants of the Orange Corners Innovation Fund (OCIF) at Orange Corners Côte d'Ivoire.
The OCIF aims to improve access to finance for start-ups that are enrolled in the Orange Corners incubation- and acceleration programmes. The funding enables entrepreneurs to further establish innovative business solutions which they were able to develop during participation in the Orange Corners incubation programme. The winning entrepreneurs will have the opportunity to scale their businesses.
Many early-stage entrepreneurs cannot get access to capital, as their businesses are considered as high-risk investment for the traditional financial institutions. OCIF bridges this finance gap. Orange Corners entrepreneurs receive access to early stage funding to develop their idea into a product and/or proposition that can directly enter the market. The OCIF is made possible through the support of the Dutch MFA, Orange Corners & several Private Sector Partners.
The Orange Corners team is proud to present the valuable work by the brilliant female winners, who have a tremendous impact on their communities. Congratulations to Konan Armelle from Biosave CI, Ehounou Marie Ange from Pooyou and Kouassi Marie Christelle from Ti-Naturel who will be the OCIF #3 winners!
Odilon Kouassi from Famien Agro and Asnath Logo from Saveurs Nature d'Eburnie won an incentive prize, enabling them to further develop their entrepreneurial ideas and turn them into reality!
We wish all of our thriving entrepreneurs the best of luck with their businesses!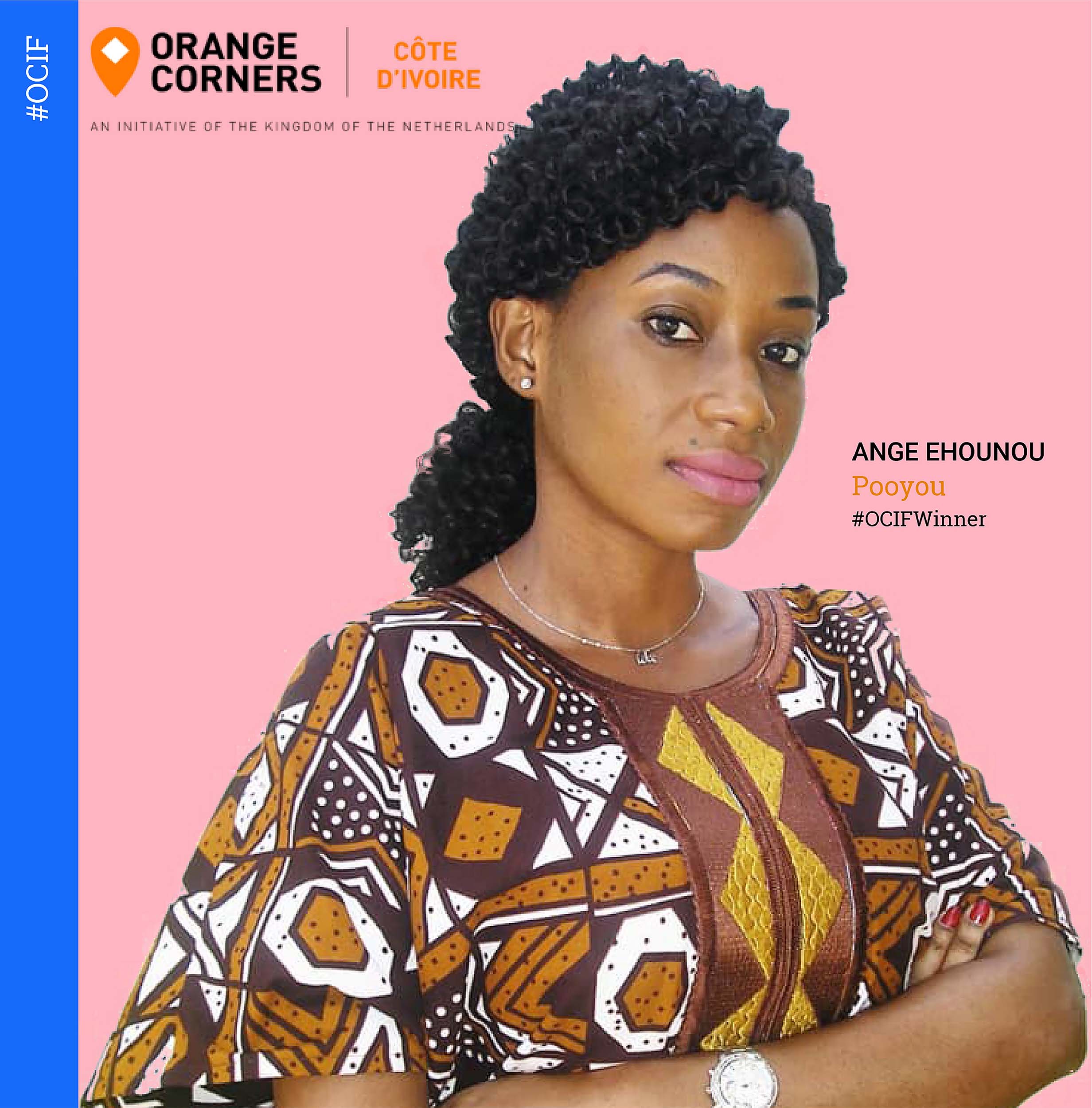 Ange Ehounou
Pediatric and nutritionist, production manager and digital marketing expert
La cantine Des Nourrissons, with more than 38K subscribers on Facebook, specialises in manufacturing infant food called Pooyoú made from local products. The company combats chronic malnutrition and aims to nourish 21.924 babies in the upcoming three years.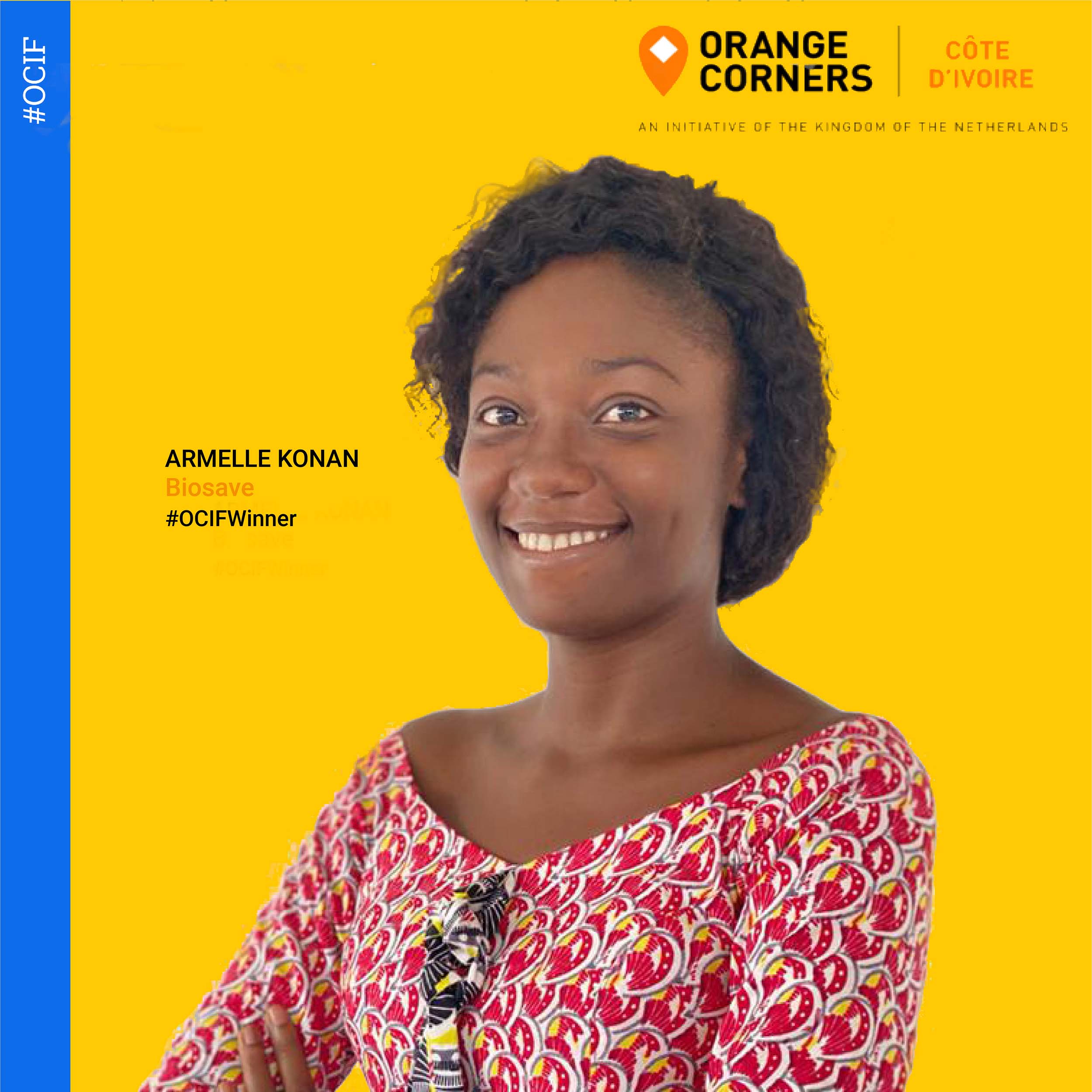 Armelle Konan
Graduate master student in Water engineering and environment and CEO of Biosave
Armelle's business Biosave produces organic fertilizer made from agricultural by-products (agricultural, animal and household waste). Her aim is to be the leader in the production and marketing of organic fertilizers in Haut-Sassandra within 5 years, preserving more than 7,000 hectares of ground. She also trains village associations to adapt good farming practices.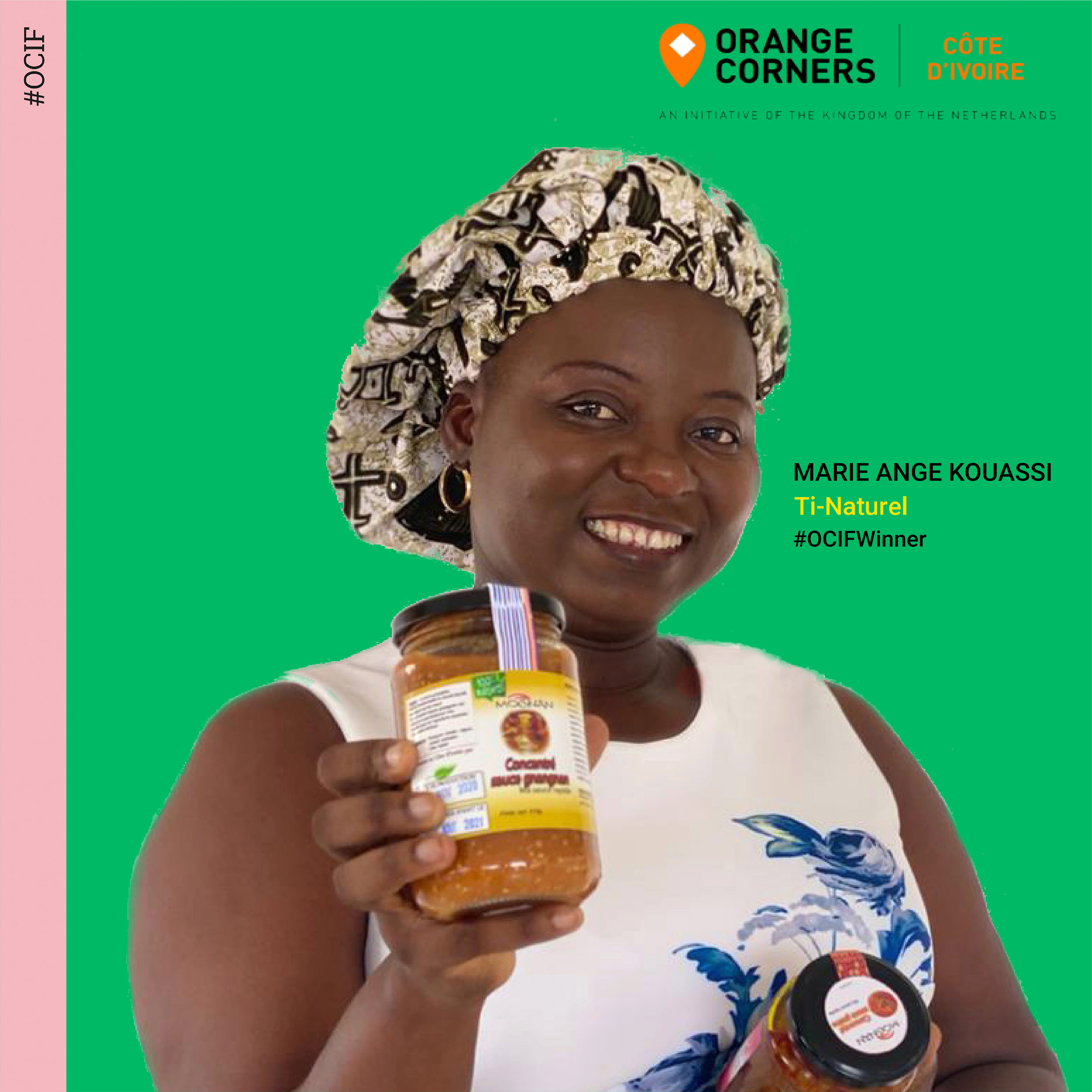 Marie Ange Kouassi
Manageress of Ti-Natural
Ti-Natural is a food start-up that transforms vegetables into chemical-free concentrations of three kinds of African sauces. The product preserves vegetables and reduces food waste, while cutting down cooking time by 70%. In doing so, healthy and tasty food becomes accessible to everyone.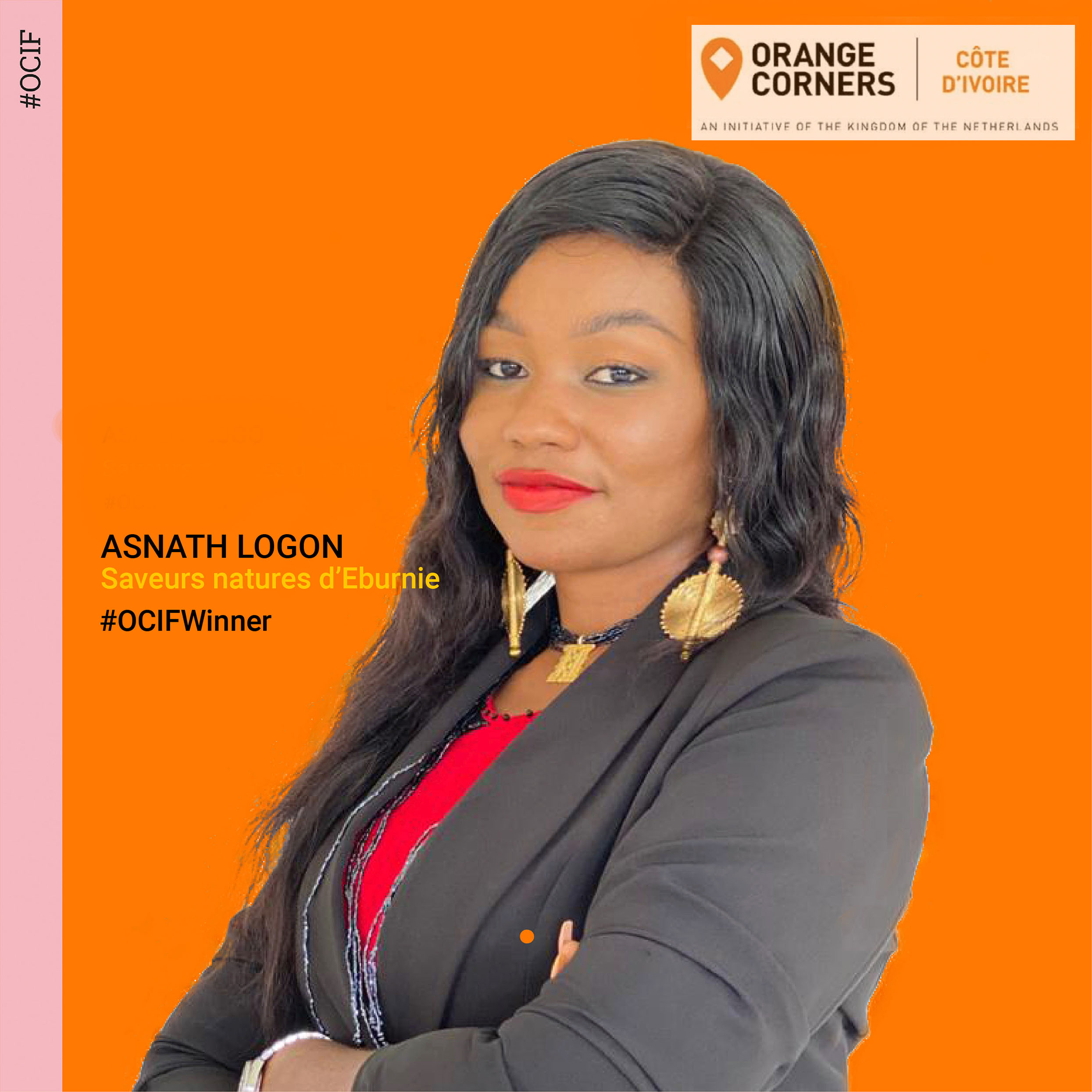 Asnath Logon
Agro-industrial engineer and co-founder of Saveurs natures d'Eburnie
Asnath and Dr. Adje Felix Anoh are the founders of Saveurs natures d'Eburnie. Their business manufactures and sells ground bissap leaves and bissap concentration. Lya'Bissap has many health benefits as it is high in iron and antioxidants and contains plant extracts such as lemongrass, ginger and sage. As a local and natural product, it is an effective remedy against anemia, arterial hypertension and diabetes.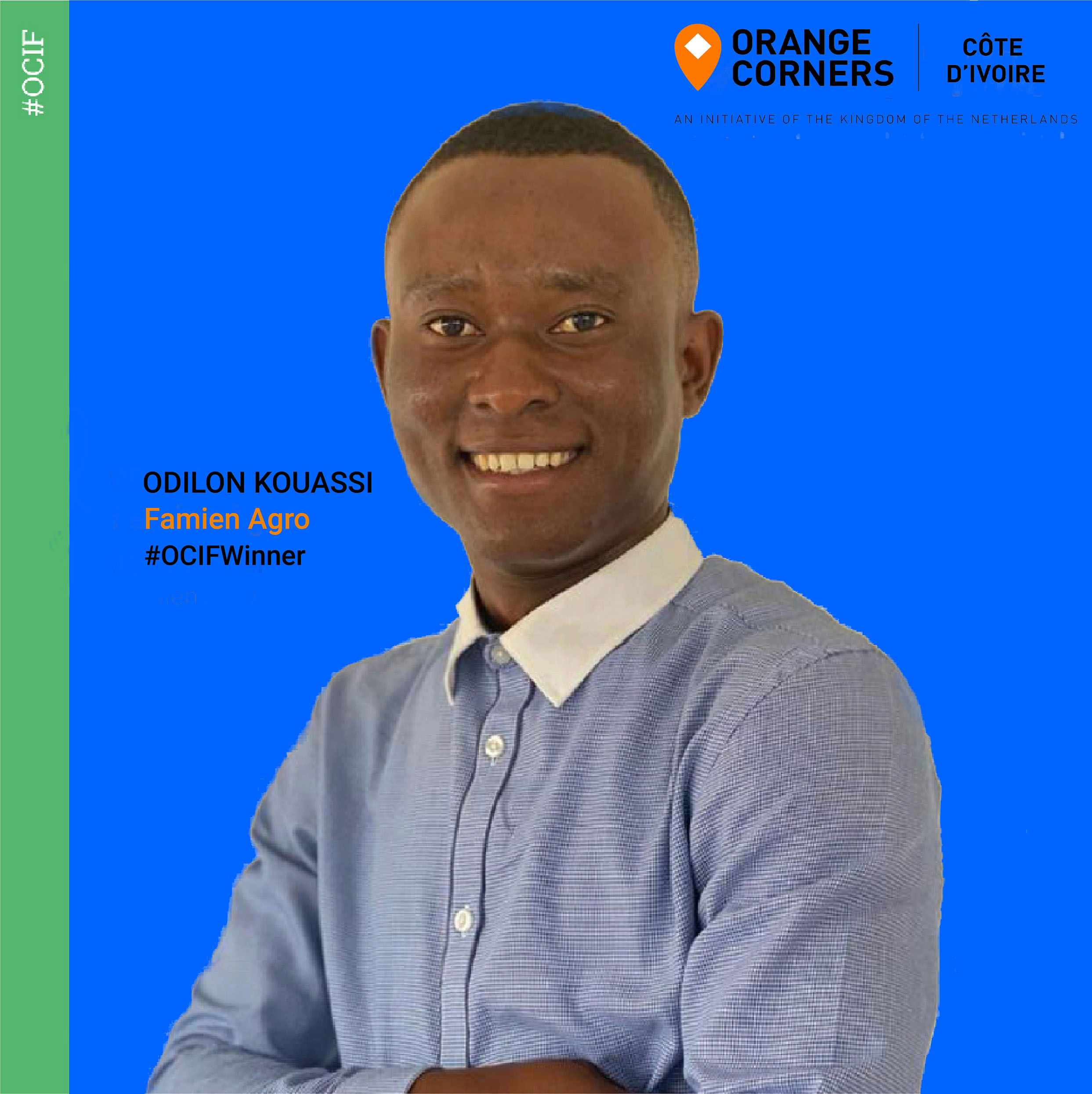 Odilon Kouassi
Manager of Famien Agro
Famien Agro, an agri-food company, prepares fresh chopped onions and provides them for bulk delivery to canteens, households and restaurants. This method increases restaurant efficiency, improves cleanliness and reduces illness. Odilon's aspiration is to be the first chopped onion distributor in Ivory Coast and to distribute one ton of chopped onion within three years.