In Jordan, a new Orange Corners hub opened in early 2023 in collaboration with the Queen Rania Center for Entrepreneurship (QRCE) and iPARK. The new Orange Corners programme includes a mandatory bootcamp prior to the incubation phase, as well as additional PowHER activities around female entrepreneurship and a student ambassador programme. On May 5th, 180 teams of entrepreneurs began participating in the bootcamp (either physically or virtually). The incubation phase will start by the end of July with a selection of 40 aspiring entrepreneurs who attended the bootcamp.

Let's talk to QRCE's Nada Al Jaafari about the bootcamp, the entrepreneurial mindset of the Jordanian youth and her own entrepreneurial spirit.
Hi Nada, lovely to meet you! Could you introduce yourself and the organisation you're part of?
My name is Nada Al Jaafari from the QRCE and I'm 31 years old. I've been working in the entrepreneurial ecosystem for 9 years. I have a master's degree in entrepreneurship and I'm currently working as a programme manager at the QRCE. Moreover, I'm a lecturer in Entrepreneurship and Innovation at the Princess Sumaya University for Technology.

I'm trying to raise awareness about entrepreneurship in Jordan by managing a lot of programmes focusing on youth and women, to empower them to start their own businesses. With QRCE, we want to enhance the economic scene in Jordan. A lot of youth are trying to find a job and we're trying to show them that they can create jobs for themselves and offer jobs to others. So, we seek opportunities to create new job paths.

Working closely with youth makes you more inspired, more engaged with the community. I love being part of this community. Developing the entrepreneurial ecosystem in Jordan is a process. Each year you see a lot of new organisations, incubators, accelerators and investors. It's a fun scene in to work in.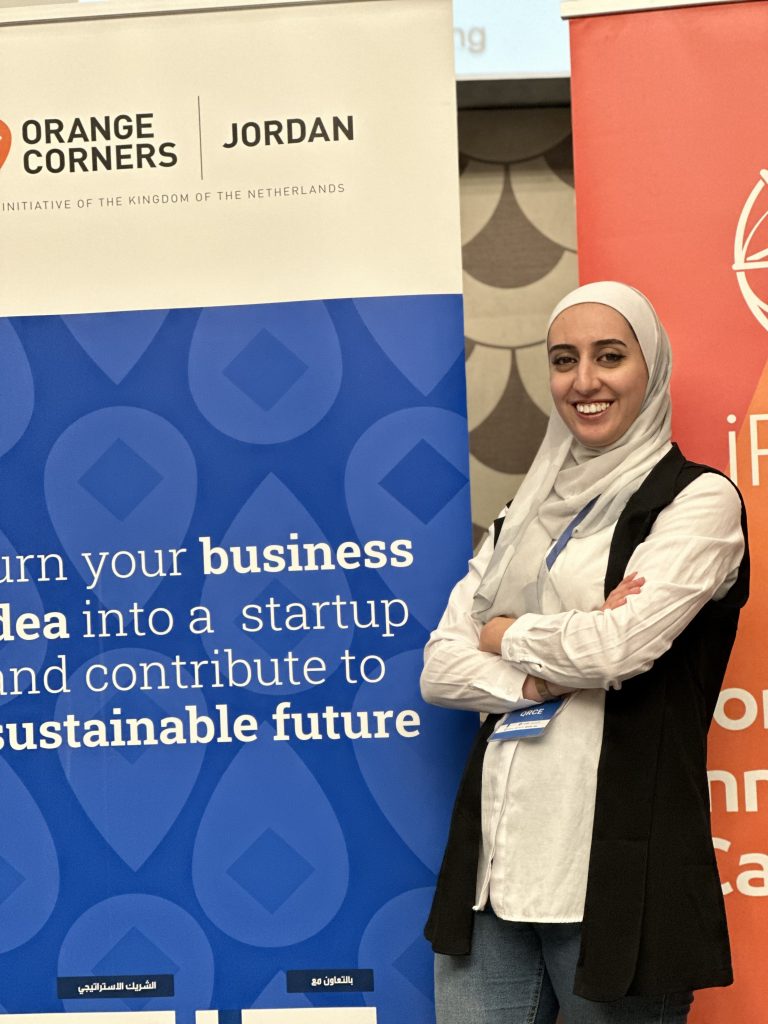 What are you hoping to achieve with the addition of the Orange Corners programme? Do you think it'll attract a different type of entrepreneurs?
Orange Corners has a special touch. It's focusing on women, youth and entrepreneurs at the same time. This mix attracts a lot of diverse people. People want to participate, want to see it. You have different stages and programmes. Besides the bootcamp, students that want to explore entrepreneurship can participate in the student ambassador programme. Female entrepreneurs gather, see each other, and share experiences during PowHER events. Everyone can find his or her interest in different areas of the programme.
Developing the entrepreneurial ecosystem in Jordan is a process

Nada Al Jaafari
What are overall important challenges that you see for young entrepreneurs in Jordan?
The most important thing that we have to change in the mindset of youth in Jordan is to make them think about starting a business. A lot of youth are just waiting for a government job, which is the more safe and easy way to receive a monthly income. But they have to try to get in touch with new technologies. Being your own boss and leading a team is achieved now by using new trends and technologies, as the whole world is running toward these growing technologies. Let's introduce youth to AI, robotics, etc. Not all majors in universities are engaged with new technologies. You have to find a balance between your studies and the new technologies appearing right now.

The mindset itself is a challenge, but other than that, the challenges for entrepreneurs and new businesses are the same as they are in a lot of countries. Examples are government restrictions and legislation that entrepreneurs face during the start-up and growth phase of their business. Moreover, political issues and environmental issues are faced by all enterprises.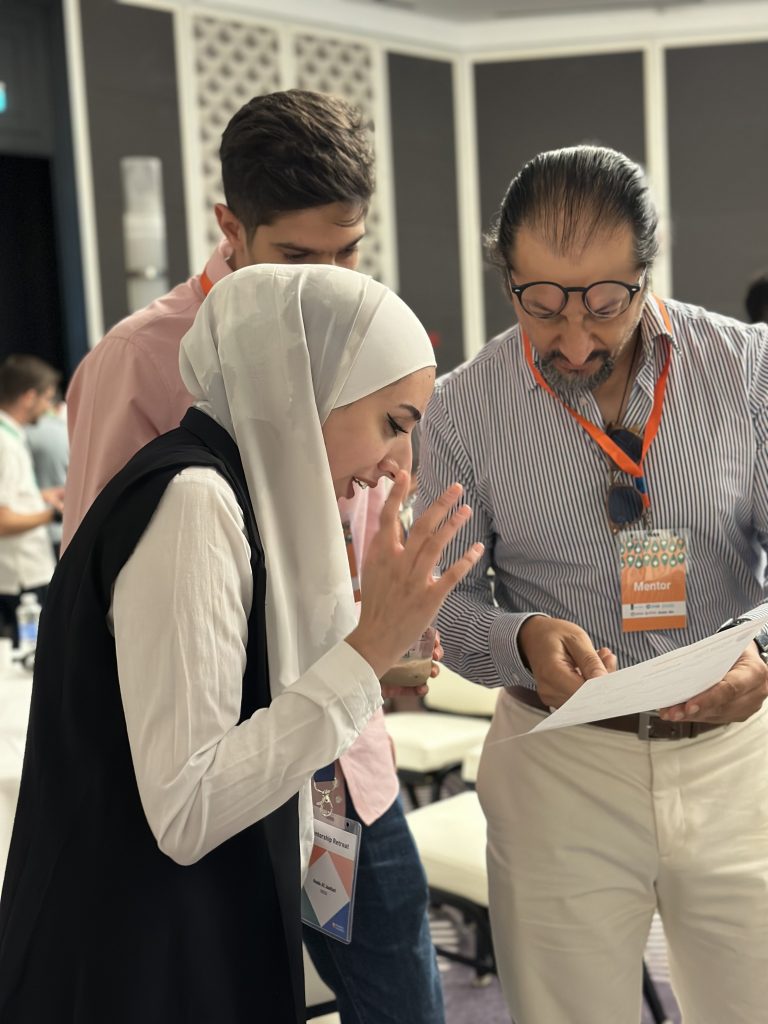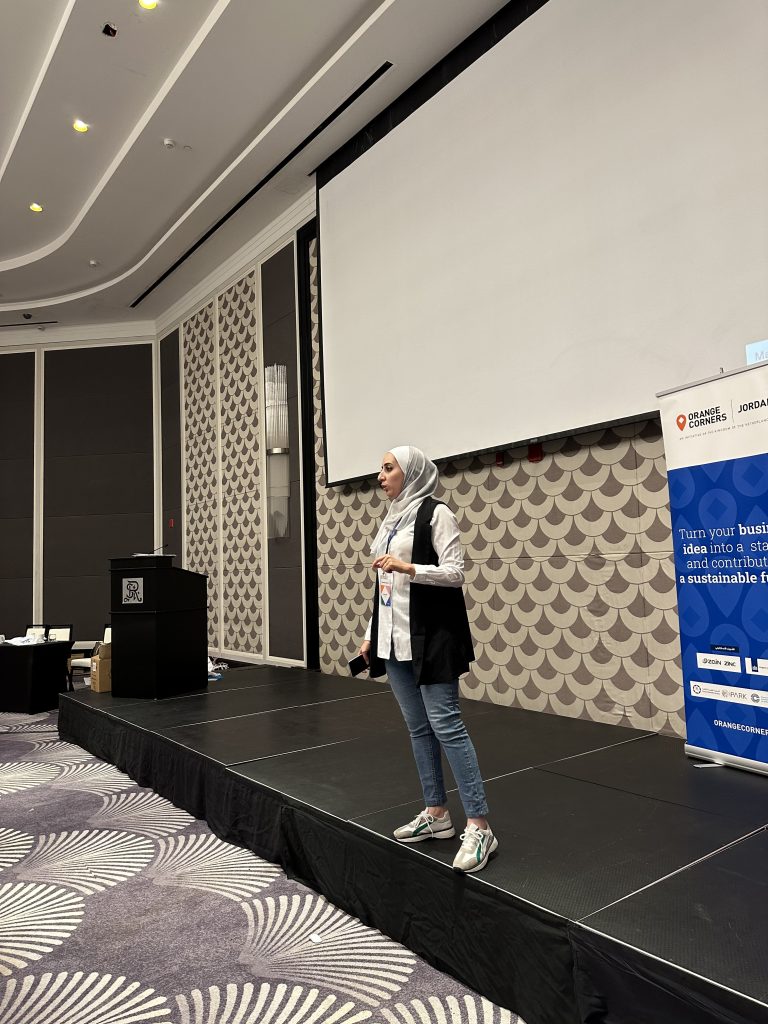 What is your most important advice that you want to give to young, aspiring entrepreneurs?
Competitions such as the current bootcamp are a great opportunity to meet as many entrepreneurs as you can. This year we accepted 180 teams to attend the bootcamp. We're talking about more than 250 people attending, physically or online. The most important thing I want to tell them is that they have to network. Just talk to other entrepreneurs, learn about their ideas. In this way, opportunities such as merging businesses may arise.
You have to network. Just talk to other entrepreneurs, learn about their ideas

Nada Al Jaafari
Do you have any inspiring stories to share about the entrepreneurs attending the bootcamp?
We have brilliant ideas this year from the EduTech sector and the use of artificial intelligence in HealthTech, that can solve a lot of problems in the health sector. I can't share the stories too early though, because some entrepreneurs are planning to merge their businesses and are busy finalising their ideas.
How do you see you own future? Have you thought about starting your own enterprise?
Me and my family are having plans to start a family business. I tell all my students at the university that you have to start your own business and pursue your own dreams. I have to do the things that I tell them as well, so for sure I'll start my business somewhere sometime soon! 😊
Follow Orange Corners Jordan and the Queen Rania Center for Entrepreneurship on social media:
Orange Corners Jordan
LinkedIn
Facebook
Instagram
Twitter
Queen Rania Center for Entrepreneurship
LinkedIn
Facebook
Instagram
Twitter