Senegal's new generation of female entrepreneurs has opportunities their mothers never had. At the same time, they still face double pressure. To be a good entrepreneur and to be a good wife and mother isn't easy, say Orange Corners Senegal incubatees Adja and Seynabou. A conversation on female entrepreneurship, sisterhood, role models and the importance of having a supportive home environment.
As an introduction, could you tell us who you are and what your company does?
Seynabou: I'm Seynabou Fall, founder and manager of Soxna Cosmetics. Soxna promotes well-being through different products, such as hair products and body care products. Our products are produced in Senegal, with ingredients such as shea butter, aloe and hibiscus.
Adja: My name is Adja Sembene Fall, founder of Contanna – the first luxury tea house in Senegal. We transform local plants that everyone here knows into luxury tea boxes. We take the old recipes from our youth and turn them into a product that people can use every day.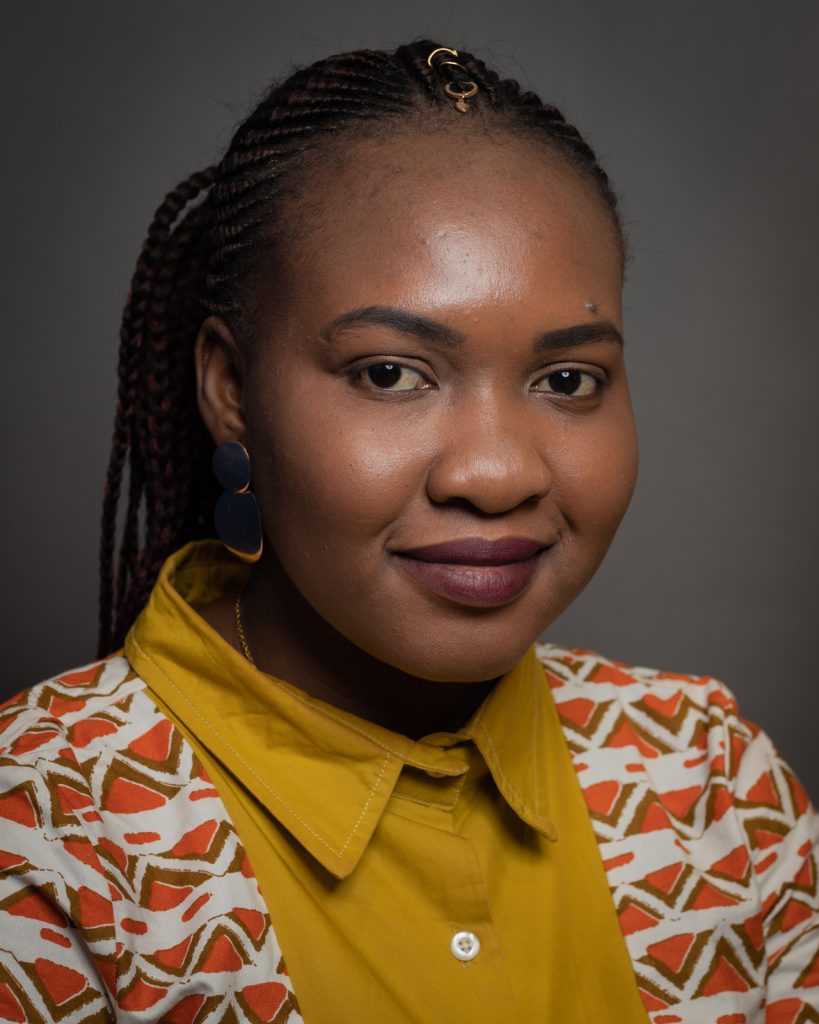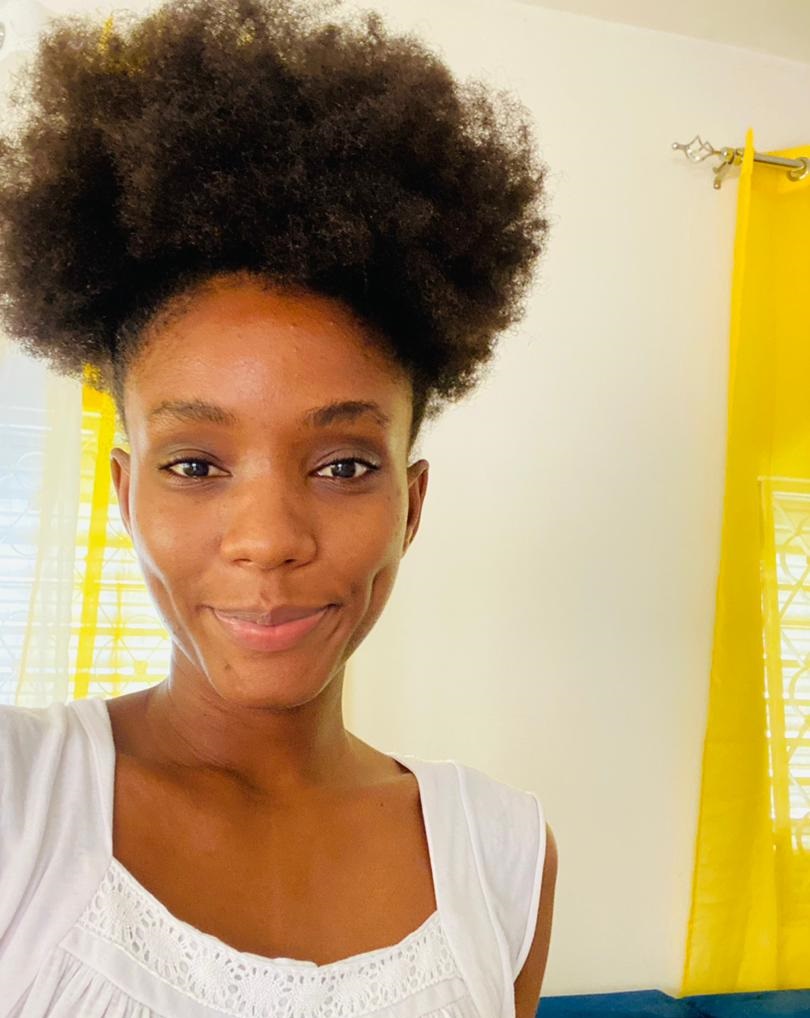 What inspired you to start your business?
Adja: Mostly passion. I'm passionate about selling and doing things, and my family is passionate about tea. All my first recipes were actually my family's blended tea.
Seynabou: For me it's a mix of frustration and the will to change things in my community. I've always wanted to take care of myself with natural products, but I struggled to find products that really feed my skin and hair. I'm a chemist specialised in agro resource, so I started to try and mix my own products, and share those mixes with my friends and family. And then Adja and I had the opportunity to take part in some incubation programmes, such as the Academy for Women Entrepreneurs in Senegal, which really helped us launch our business and create a vision for it that matches our values and ambition.
And then you also applied to Orange Corners, of course. What made you pick Orange Corners?
Adja: We started at the same time. We launched our startups together, and we also applied for Orange Corners together. I experienced massive growth last year. The turnover I had before and after the programme was really miles apart – I think I got more than 70% after Orange Corners. I got a better vision of what I was doing, I started working in B2B for example, set up my first tea shop, recruited my first real team.
Seynabou: I talked to Adja just before applying because I have the bad habit of procrastinating. So she said "Do it, do it now!" Which I did. And we were selected together, which was awesome. Orange Corners is the best programme I've ever known, not because there's some funding, not because it's an incubation programme, but because we have a better vision now. After you join the programme you no longer think like other entrepreneurs around, but you think customer, customer, customer. What do my customers need, what can I do for my customers? That's life-changing. I wish every entrepreneur in Senegal had the opportunity to take part in the Orange Corners programme.
Adja: The whole time, you're mostly focused on selling products, your turnover. With Orange Corners you have to stop and think about what you're doing and how to improve it. In the beginning you're just running your businesses, thinking you need to make money. But it's more than that. You need to know what structures to put in place, what people really need.
Seynabou: Things are getting serious now. Like Adja said, we were just trying to make money. We knew we wanted to be big, our ambitions didn't change, but now we know the steps we're going to take, what is working, what isn't working.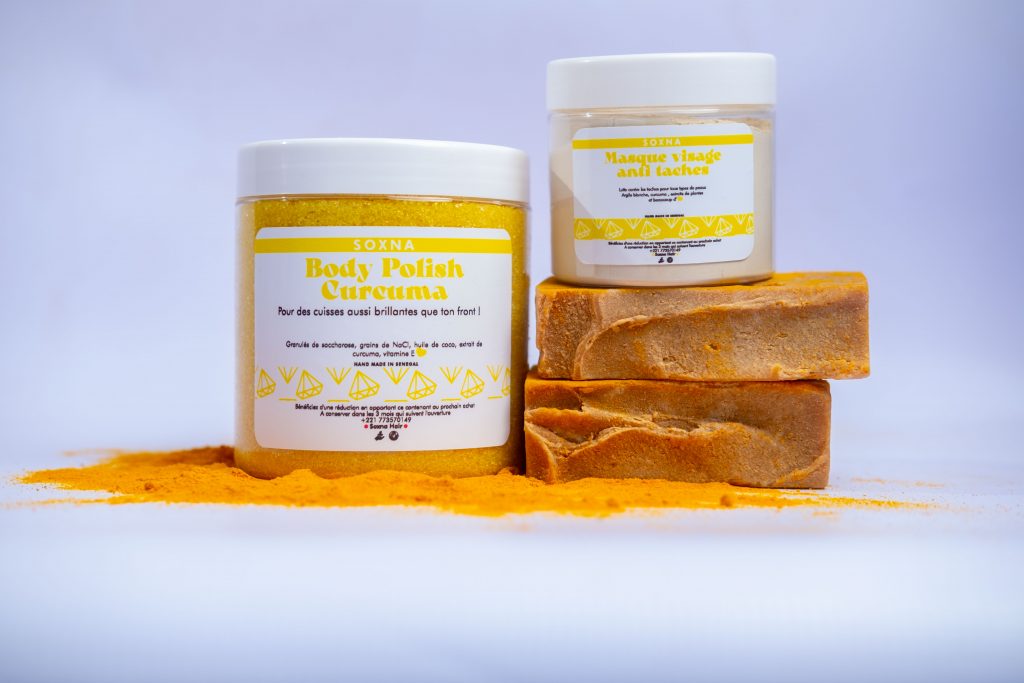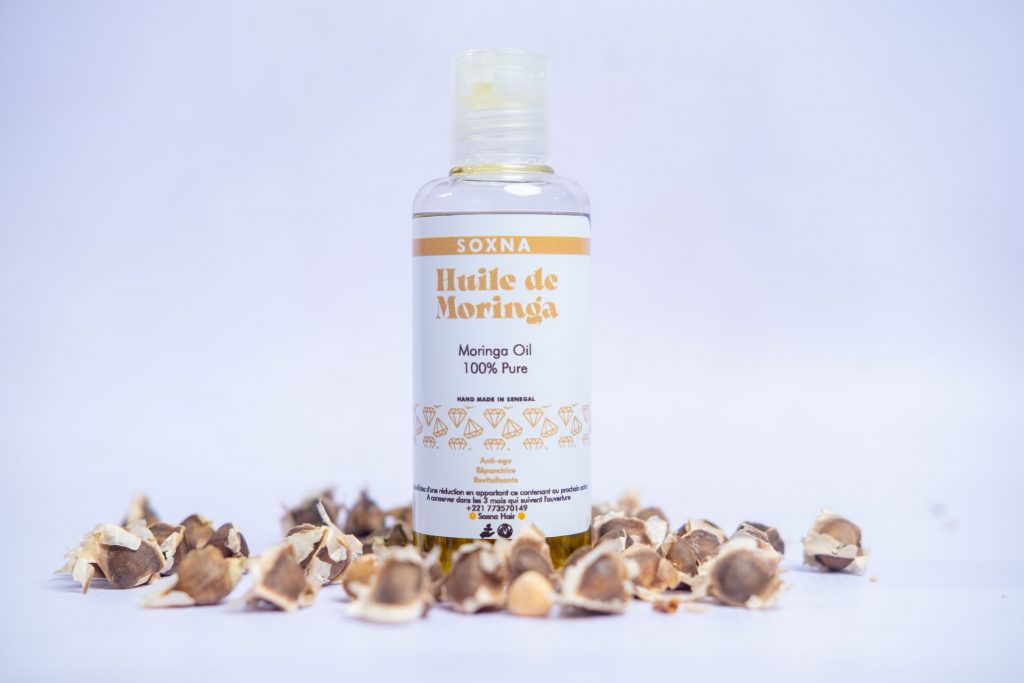 Does it help to have a friend in the programme?
Seynabou: of course! She even made me launch my product.
Adja starts laughing.
Seynabou: After we finished our first incubation programme, I was still doubting myself. I wanted to launch, but I didn't think I was ready. So Adja registered under my name to a fair, without me having products. And then she said: "I just registered under your name, now you have to get ready". I had no other choice than launching my products.
Adja: And since that day she didn't stop!
Both laughing.
Is it the same for you, Adja?
Adja: Yes. For example, I was mostly working on the production, and she told me "Hey, you need to do this and this programme, because it'll help you improve this, this and this skill". And I said okay, but I was procrastinating. So she would check, "Did you apply, because the deadline is really soon?" And then after you apply you're like "Oh, this is really serious!" This helped me a lot.
Seynabou helps me not only think about the production, but also think strategically. But also support that's not technical. For example when I apply for competition or when I'm doing something, she's the first person I'll tell the result. It really helps to have people who know your challenges, because they're living the same. And she was actually one of the first clients too when we opened the shop!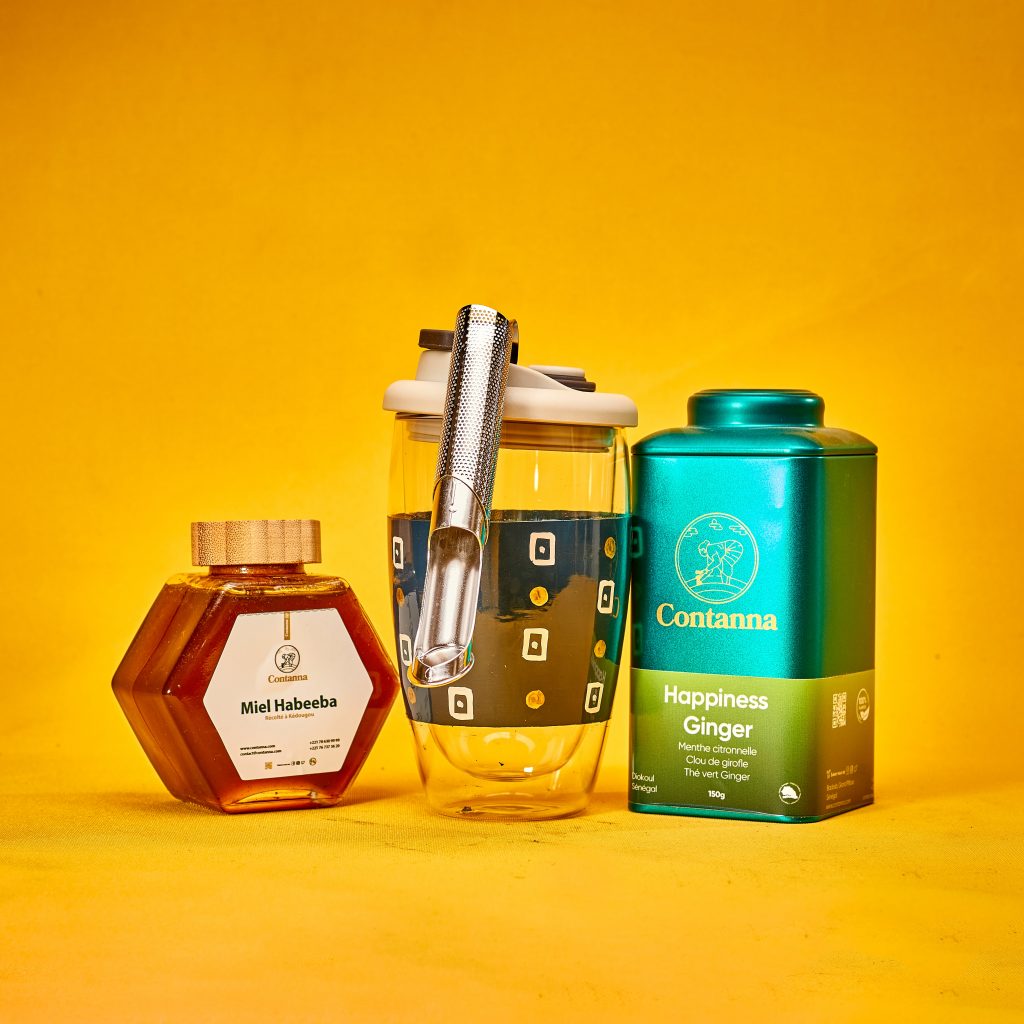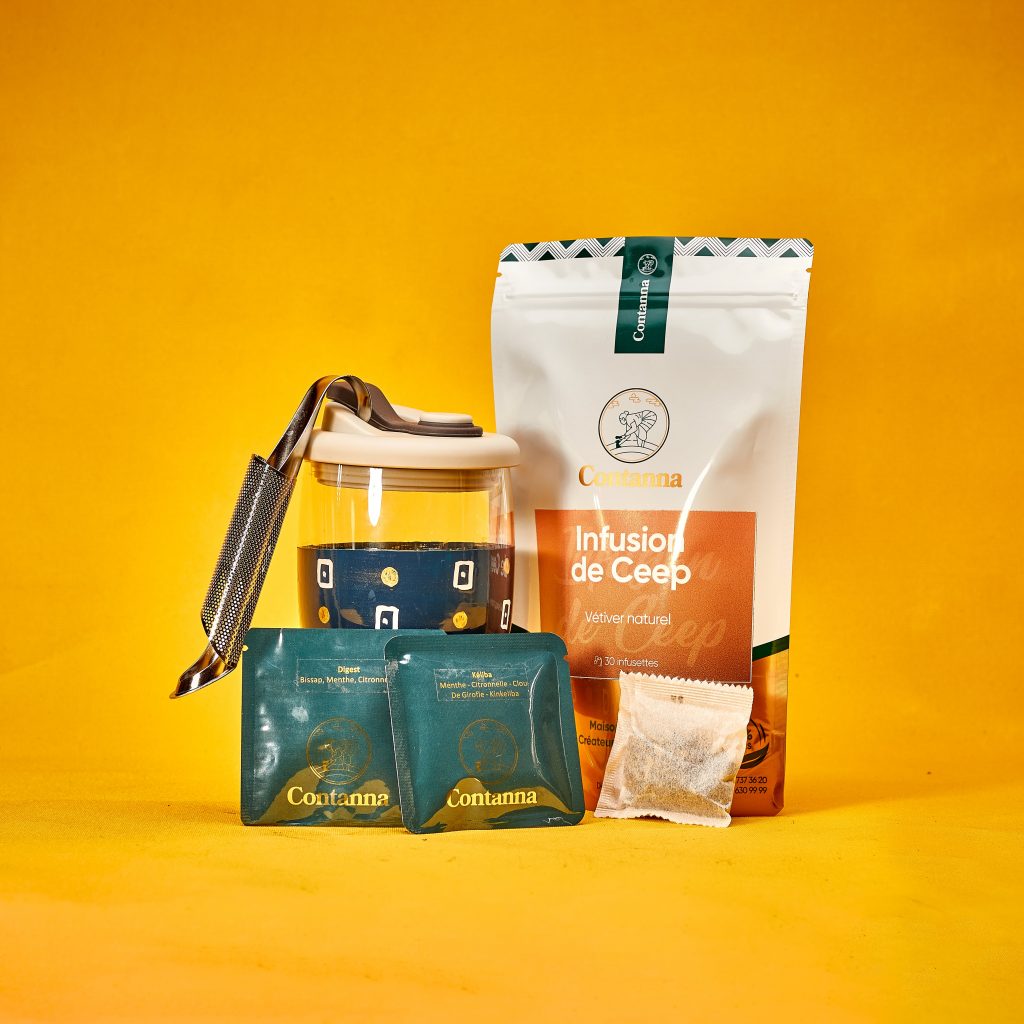 Do you feel being an entrepreneur in Senegal is more difficult because you're women?
Adja: I think it's challenging, but in a good way.
Seynabou: Adja has such a supportive environment. She is not just a woman, but also a mother. Sometimes I wonder, how does she do that? Every day at noon she leaves to feed her son, comes back and when she finishes she goes to manage the shop. It can be easy for some women, but overall it is not. There's so much pressure on us, we have to check every box. As entrepreneurs we have to be as efficient and productive as men, but when we get home we have to cook, we have to clean, take care of everything in the house. So there's always this double pressure on us.
Adja: The environment is like 'You're an entrepreneur, you own a business, but there's also your duties!" So it's really important to have people that understand what you do and support you. Even though Seynabou lives 70 km away, I see her more than I see my friends. We talk about business, about strategy. The same subjects all the time: who's giving out grants, what programmes are running, things like that.
Seynabou: Yes, definitely, the environment is important. And there's many women who don't have the same opportunities as we have, because they don't have supportive families, friends.
Adja: Yeah, society doesn't make an exception for you because you're a woman and you're running a business. My advantage is having an understandable husband and partner who helps me juggle the work-life balance. Contanna has really become our business. When I have meetings with clients, my husband is always behind me to push and support me, and he does not hesitate to promote the products as well.
Are there also ways in which being a woman entrepreneur is an advantage?
Adja: There are a lot of opportunities here! I love being a woman and a French-speaker too. Worldwide everyone talks about gender equality, and that's to our advantage. And we're also in an environment that people want to develop, the agribusiness, because it's the future of Africa. And people love to see women doing things. I'm doing it for myself. But if you want to support me because I'm a woman, you're welcome.
Seynabou: Yes, we take any opportunity. There are many opportunities just for women. We take them of course. Not only because we're entrepreneurs, but also because we work with other women, our partners, our suppliers. So we take them, because we want them to know it's possible for them to do the same. And give them the opportunities we've had.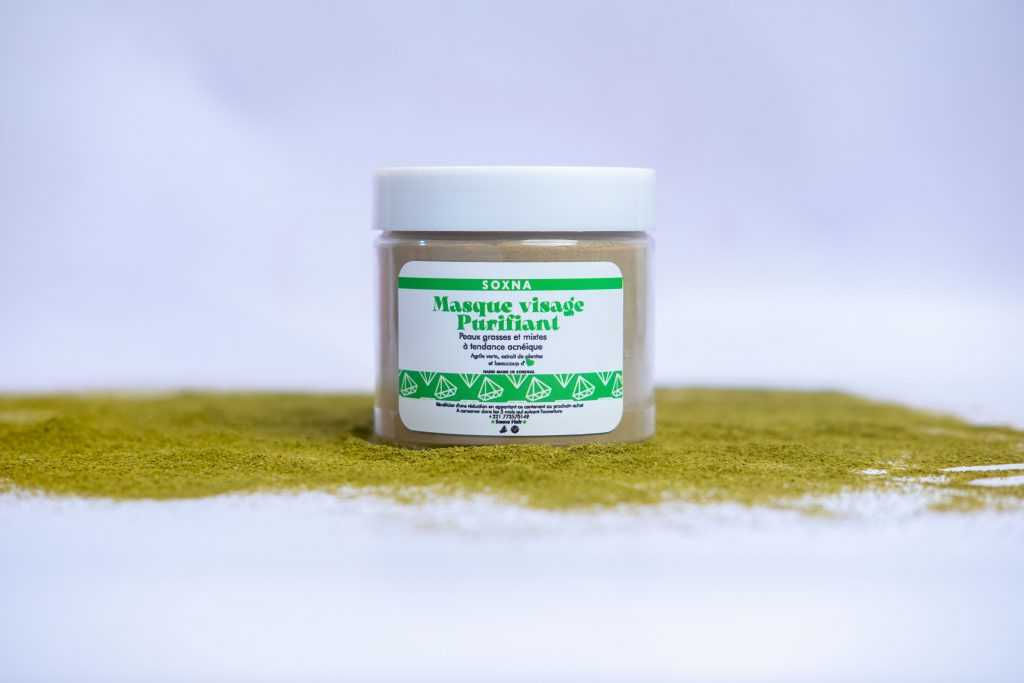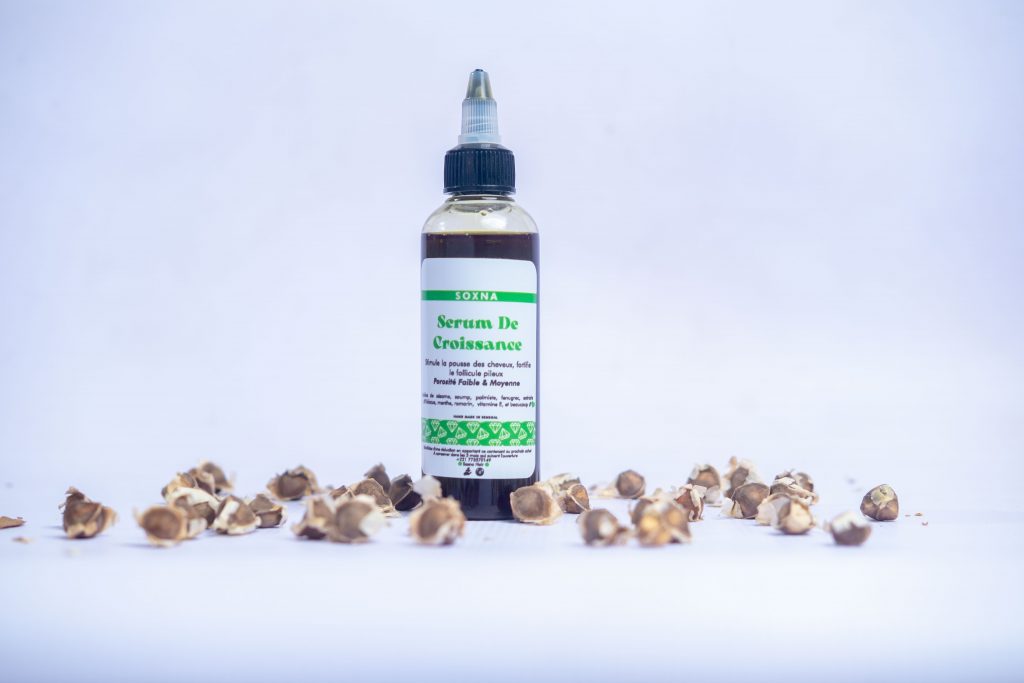 Did you have any female role models?
Seynabou: Many! There's my mother and one of my aunts. They're both entrepreneurs in food processing. My mother is always trying to launch new things. My aunt is the same. I see myself in them. I've seen them struggle, not waiting for anyone to start, not waiting for a grant. If they have 1 dollar today, they make something out of that. And there's also young entrepreneurs like Adja, and another friend Jor. They're some steps ahead of me, they're married, mothers, and they're making things work. They're motivating me to push ahead every day. When I'm lazy or in doubt, I think "If they made it work, so can I!"
Adja: In my family, I'm surrounded by entrepreneurs – my parents, my brothers. When I was young, my parents had a juice business, but they didn't get far. My mom had to combine it with home duties. And every day when she sees me doing what I'm doing, getting grants, she's like 'Oh if I had had these opportunities, I would've had the biggest juice company by now!'
Sunday lunch at home is like our board of advisors meeting. This is where my dad tells me how to improve my packaging, my mom tells me to add some ingredients, and my brother advises me on clients. I'm in an ecosystem where I can do more, so I can't give up. I need to do what they did and more.
Madji is another role model. Sometimes you need people who help you on your way. I met her the day I launched my business. She didn't know me, but she gave me an order of 1,000 dollars. I couldn't deliver for 2 years, and she was so patient with me. Who gives you 1,000 dollars and doesn't ask for her money for two years again? Really an amazing woman. Sometimes I wonder "How do you manage to do all this?' She leads a lot of people, does what she has to do now, and at the same time she thinks about what needs to happen in 10 years. She listens, gives advice and is really humble.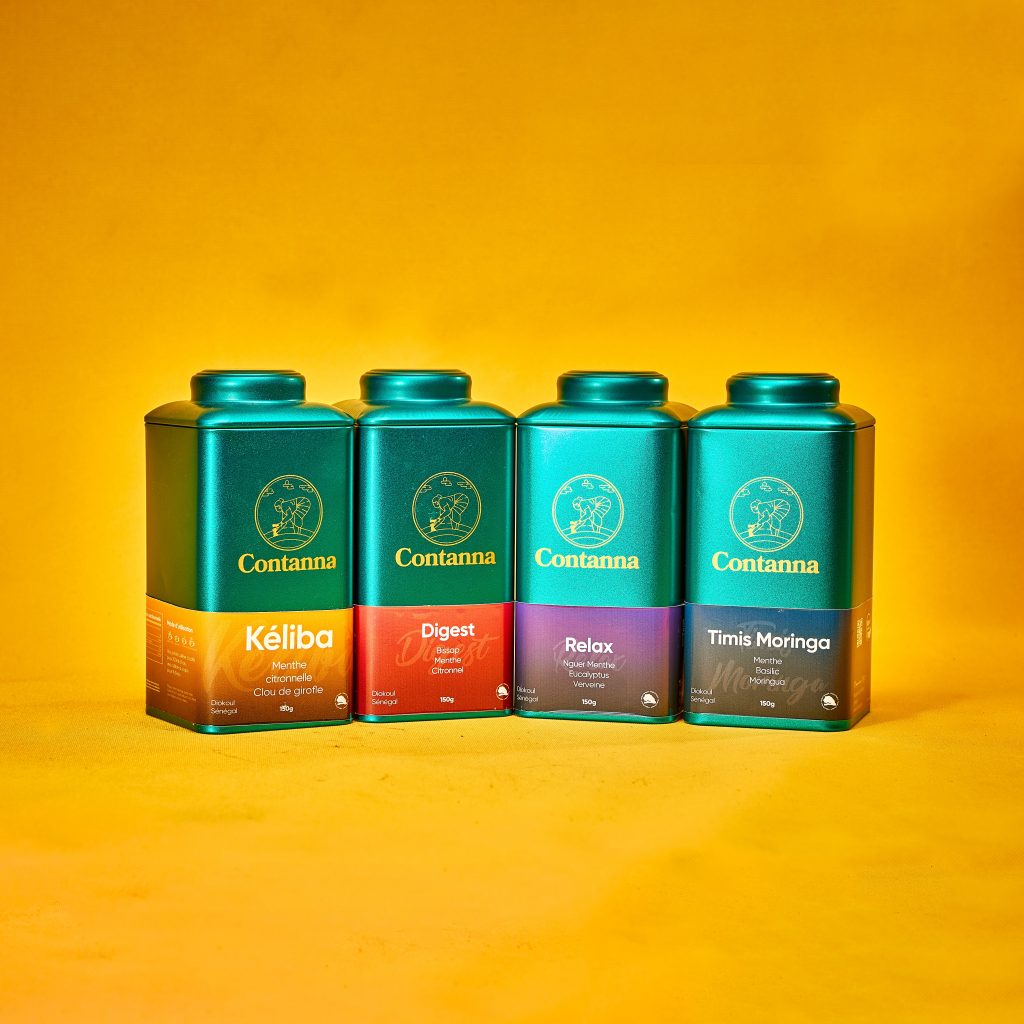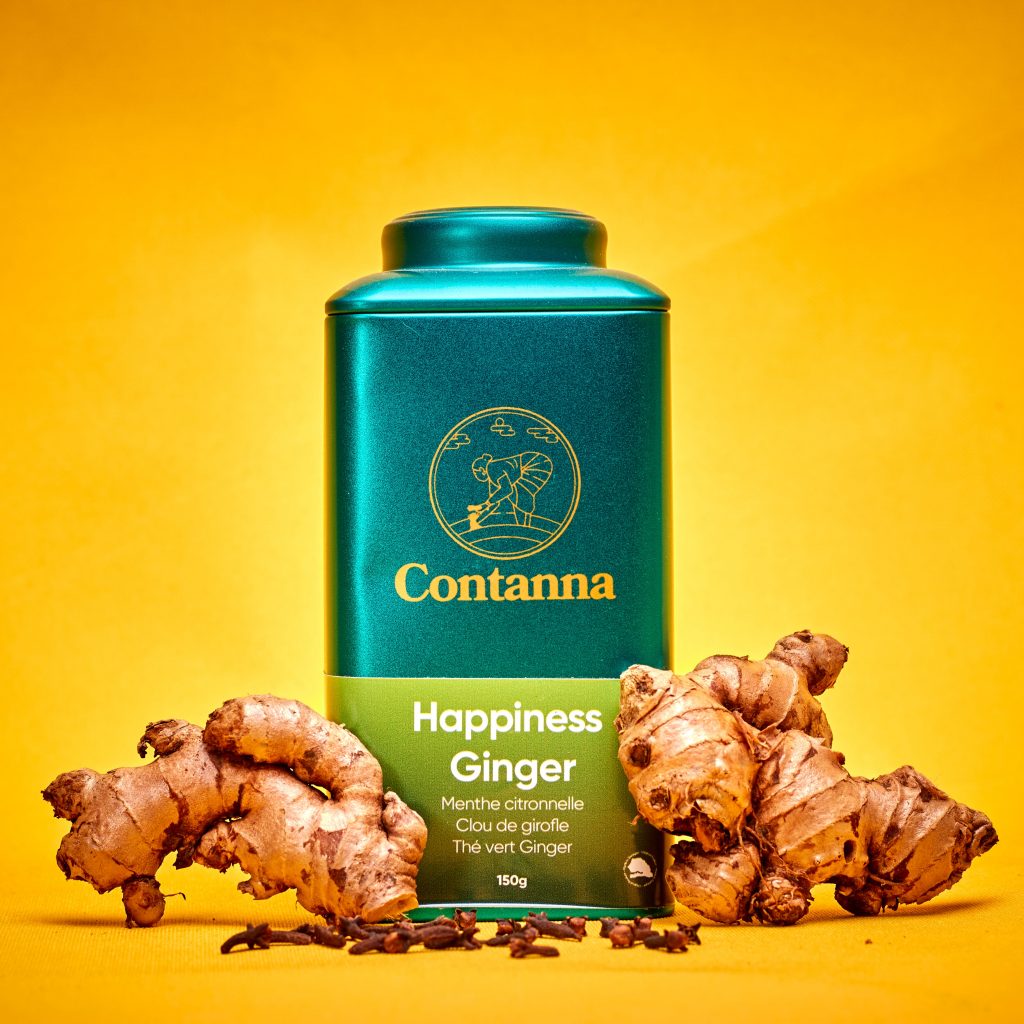 Any advice for the women who want to follow your footsteps?
Adja: The most important is "Don't have the fear to start." Even if you only have 10 dollars. Because you don't know who you'll meet, that'll help you to turn 10 into 1,000 dollars.
Seynabou: Many women wait for someone to give them money to start. But you can start without money. Use your Phone, the time you have to do something. Dropshipping. Reselling things. Turn 1 dollar into 1.5 or 2 dollars. Whatever happens, trust that you can make it. And don't be afraid to fail, because failure is a lesson that can help you the next time you want to try something.
Follow Adja & Seynabou on social media:
Contanna
Website
LinkedIn
Instagram