The services of DIL bridges the gap between the businesses' challenges and the role of intelligent systems that can serve as solutions.
When Abílio was only 8 years old, his dad offered his brother an old computer, familiarising the family with computer systems. From that moment on, Abílio's interest for computers and how they work, was spiked. Living in Rio de Janeiro at the time, it wasn't until he went to Angola and pursued a degree at a technical institute that he became a digital entrepreneur with a keen interest in IT security. His startup, Digital Intelligence Language (DIL), alias "the heart of the web", is an artificial intelligence company. The tech team develops websites, web systems and applications that protect data on computer systems against theft, and protect against damage to hardware, software, electronic data and more. OCHQ asked Mister Abílio about DIL's path to success since he participated in the Orange Corners programme.
Could you tell OCHQ a little more about DIL?
Abílio is the mastermind, programmer and founder behind DIL. He took part in the Orange Corners programme in 2019 with a self-build technology for digital intelligence and computer science. Currently, we are a team composed of two programmers (Danilo Matos and Vicente Eduardo) and four partners (Alexandre Marino, Christian Mukaz, and Celso Cardoso), who study the market every day and advise DIL to follow the best safety and quality practices, adding value that will lead to excellence.
As one of his partners, I have followed Abílio's work closely in the past years and intended to create a platform to compete with the giant Alibaba. But eventually, I decided to support him in materialising his dream and in developing his startup. It resulted in an important company in the Angolan IT world.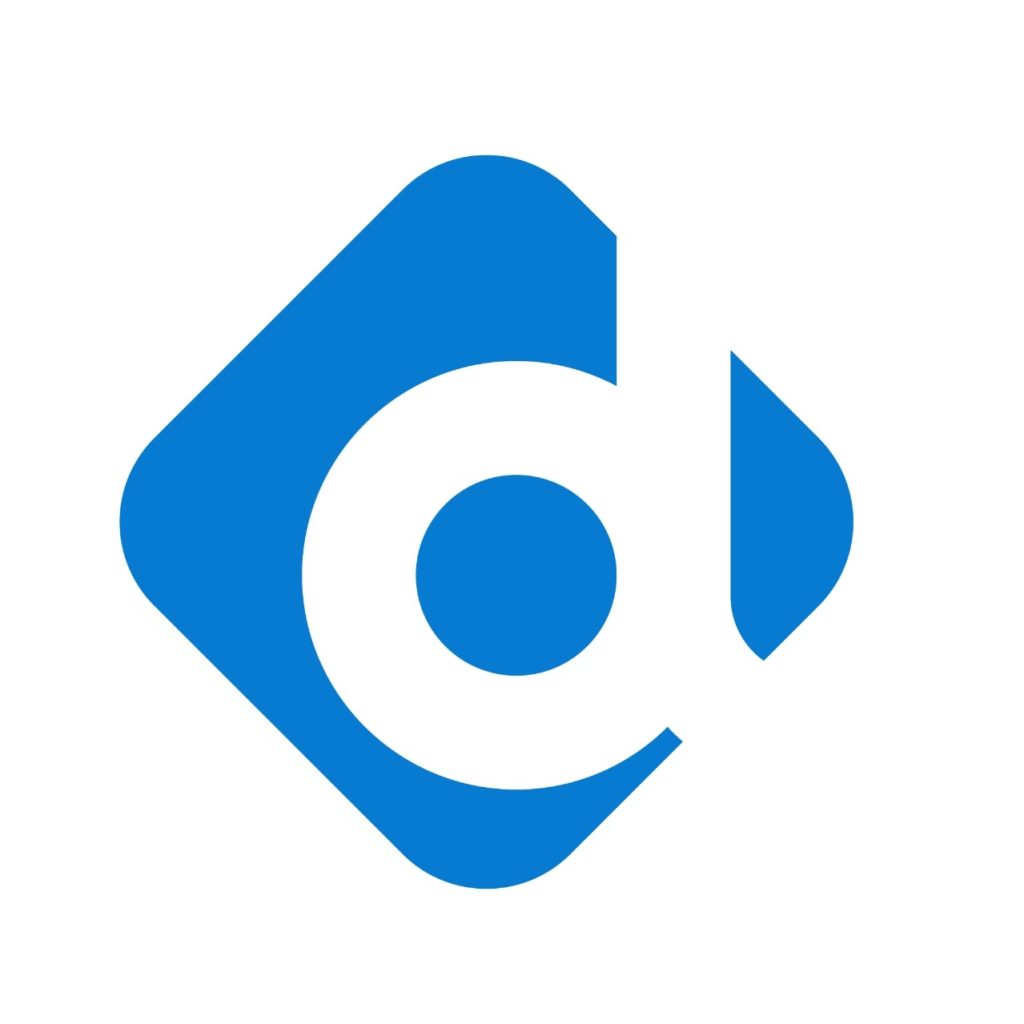 What triggered Abílio to build his own startup was the opportunity on the local market that he identified. He saw the flaws of the local services and the customers and companies' eager for solving security problems. The services of DIL bridges the gap between the businesses' challenges and the functions of intelligent systems that can serve as solutions. We improve and develop security applications for e-commerce, entertainment and the government to automate their activity. We facilitate for example e-trading and the visa application procedure and present new digital findings to the Angolan government that they can take into account when implementing policies.
One of the challenges that we are facing in Africa are the barriers in digital financial services and transactions.
What role do the partners play within the startup?
Christian and I are responsible for effective communication networking within the high-tech industry and the political scene of Angola. We anticipate future trends, create innovative ideas and adapt our business accordingly. One of our goals is to encourage the local government to reverse their strategies in the oil industry in Angola and to prioritise environmental other forms of renewable resources such as wind energy.
We have been able to expand the initial activities of Abílio's tech startup, informing the government on the prerequisites for a sustainable future in Angola, on digital opportunities and repercussions. Not only in Africa, but on a global scale, there is a need for sustainable change due to rapid digitalisation that clashes with environmental dynamics. But both elements can enhance each other, if the world would know how to use digital technology to revolutionise environment efforts. Adaptation and research is therefore required, and DIL does not hesitate to be the frontrunner in the IT sector and make a change!
How did the Orange Corners programme help Abílio with pursuing your startup?
The programme helped Abílio to get in touch with a high-skilled team of professionals, who advised him to use the knowledge that he gained in his previous years of working instead of focusing too much on the theoretical approach of his startup. It suddenly became more feasible for him to build his own startup. He reflected on the type of business he wanted to get into and changed the startup name accordingly. From that point on, he knew he was capable of applying turning knowledge into practice.
"I wish there would be more programmes like Orange Corners that enable young entrepreneurs to realise the ideas they have in mind for their local communities. The tools and mentorship that Orange Corners had in place gave me the confidence to achieve the goals and dreams that helped DIL to get where it is right now. I am very thankful for that. "
Always remember that being an entrepreneur is not a personal pursuit. What I personally see as my greatest achievement, is to learn on the fly and to love what I do.
What challenges does Angola face?
There are more and more discussions on the opportunities of cryptocurrency. We try to assess how it can beneficially support the African economy, to an extent that it help stabilising the inflation rate in a country and therefore, can increase the overall well-being of a population and of a government. Opening up the local economy to the outside world means a bigger probability to recover from any economic downturn on the way but also enables future improvements within the banking system in Angola and Africa.
There are many aspiring and talented entrepreneurs in Angola who wish to execute their business ideas. The implementation of these impactful projects that combat the environmental, social and economic problems we face, can without any doubt underpin our ecosystem and help developing a digital mindset in Africa. One of the challenges that we are confronted with in Africa are the barriers in digital financial transactions. If we can achieve to drop or overcome these barriers, it would help young entrepreneurs tremendously to construct their startups without worrying if a bank would invest in them. We hope to see that entrepreneurship, with the internet as its driving force behind developments in IT, will get more recognition and value.
Not only in Africa, but on a global scale, there is a need for sustainable change due to rapid digitalisation that clashes with environmental dynamics.
What other advice would you give to aspiring or current entrepreneurs?
"I would advise aspiring entrepreneurs to be patient, to not go into the startup business for the money. The tasks you do every day, has to drive you to greater success and passion. Always remember that being an entrepreneur is not a personal pursuit. Engage with your community and talk with the people around you about your ideas. What I personally see as my greatest achievement, is to learn on the fly and to love what I do. That's what I have been able to do since I first came face-to-face with a computer. Don't be scared of potential confrontation; you will find a way to cope with them if you have a supportive team around you. If it is possible, I would love to continue doing what I do right now as long as I can, while supporting the Angolan ecosystem and local economy!"
"The tools and mentorship that Orange Corners had in place gave me the confidence to achieve the goals and dreams that helped DIL to get where it is right now."
Read more about DIL on www.dil.ao