"Entrepreneurship can pave the way for enhancing a sustainable and prosperous ecosystem in young Africa, but therefore entrepreneurship integration should be put at the forefront of our countries"
Diná Manuel has been interested in design since a young age, studying art and design in Portugal, before working in England as a market researcher and music producer. Her experiences abroad and back home in Angola resulted in a passion to work for herself and to create a product that would leave a legacy behind. That is why she started to build her own startup, called Alojinha "design your green life". She has no wish to do something else than putting her own belief in her business. As a small business in Luanda, Angola, it is not always easy to work independently as the entrepreneurial startup system is still undervalued, but Diná is confident that one day entrepreneurs will be in a better position. OCHQ asked Diná how she transformed her project into a business with the support of the Orange Corners Programme.
What drove you to build your own enterprise, Alojinha?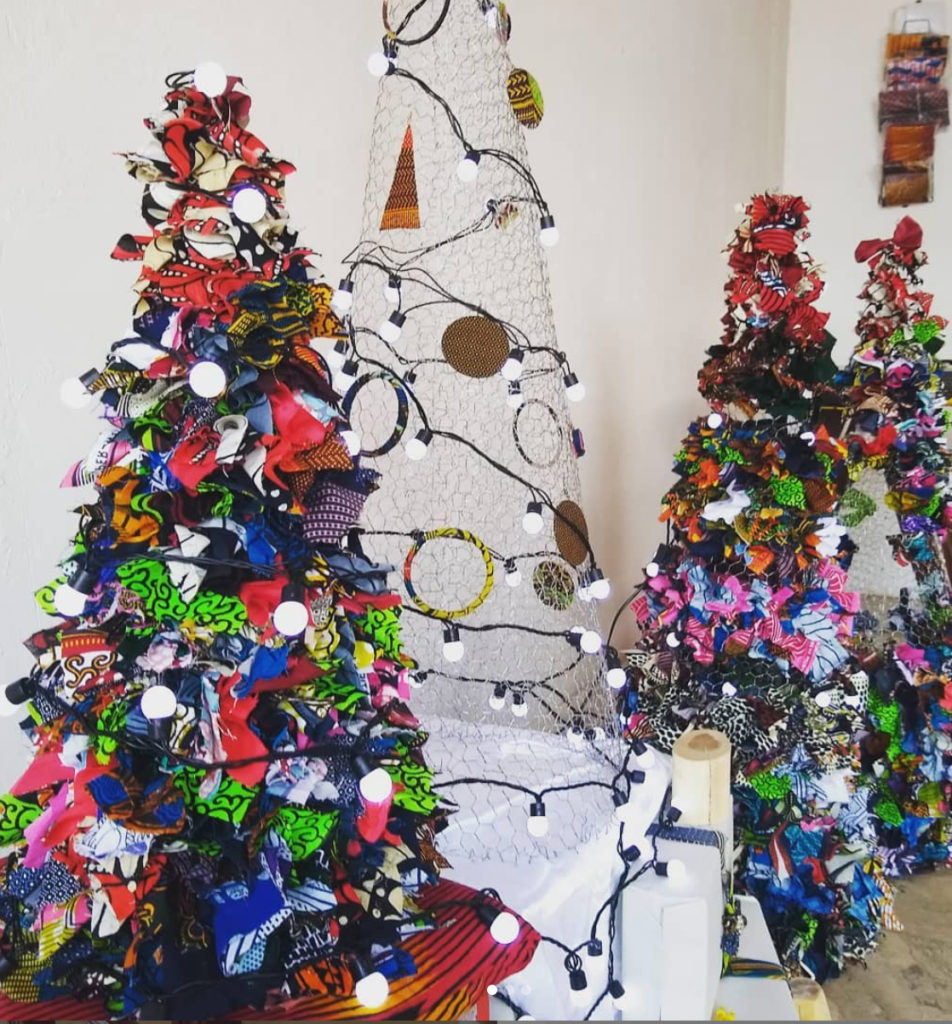 "In 2015, I began my art direction and graphic design business called Bakama Criativa, the parent company of Alojinha. Alojinha literally means small shop in Portuguese, as I start creating from home by myself. In 2020, Alojinha was commercially launched, making and selling jewellery storage, lampshades, masks and even Christmas trees from recyclable products. It all started with what I knew and what I had nearby. I collected for example reclaimed wood and turned them into earrings. Alojinha enhances my personality, as I have an inherent love for craft and product design. But I have the ambition to develop more projects and differentiate quality that only my business has.
I envisage for example transforming plastic garbage bags into fabric instead of throwing them out or reusing them as plastic bags. I wish to make a positive impact on society, especially in Luanda where the procedure of starting your own startup and getting it off the ground remains cumbersome. The social impact I am able to generate with Alojinha can be tremendous if it is well-organised and underpinned by the Angolan ecosystem. Entrepreneurs, incubation programmes and angel networks in Angola can pave the way to move our ecosystem and economy forward and improve the business environment here, which is primarily driven by the oil industry."
"Look at every day's necessity and try to fulfil that necessity. Creating a business is a gradual process and daily improvements matter"
When did you get into the Orange Corners Programme?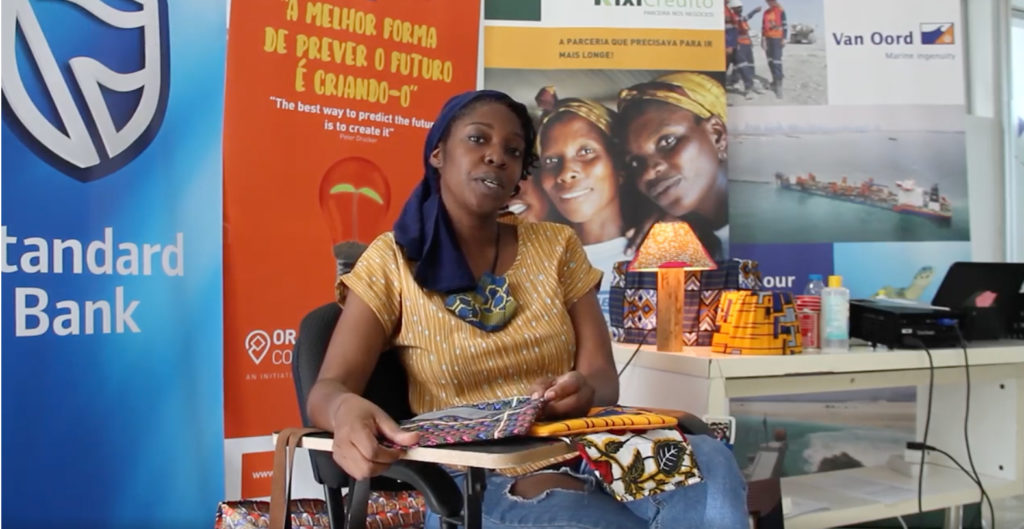 "I got into the Orange Corners Programme in 2020 and it helped me to rethink my business foundations. It made me realise that I had to see Alojinha as a business rather than a product. This gave me was a real confidence boost. I also understood better that if I want to expand, I had to get better organised. Restructuring and rethinking my business foundations enables Alojinha to grow and improve. I came to the conclusion that the only way to satisfy my desires and to help a number of people around me was to chase my dream to recycle more, to integrate my direct surroundings and thus to support economy."
"Entrepreneurship can pave the way to realise sustainable future for young Africa, but therefore it should be better integrated in our ecosystem"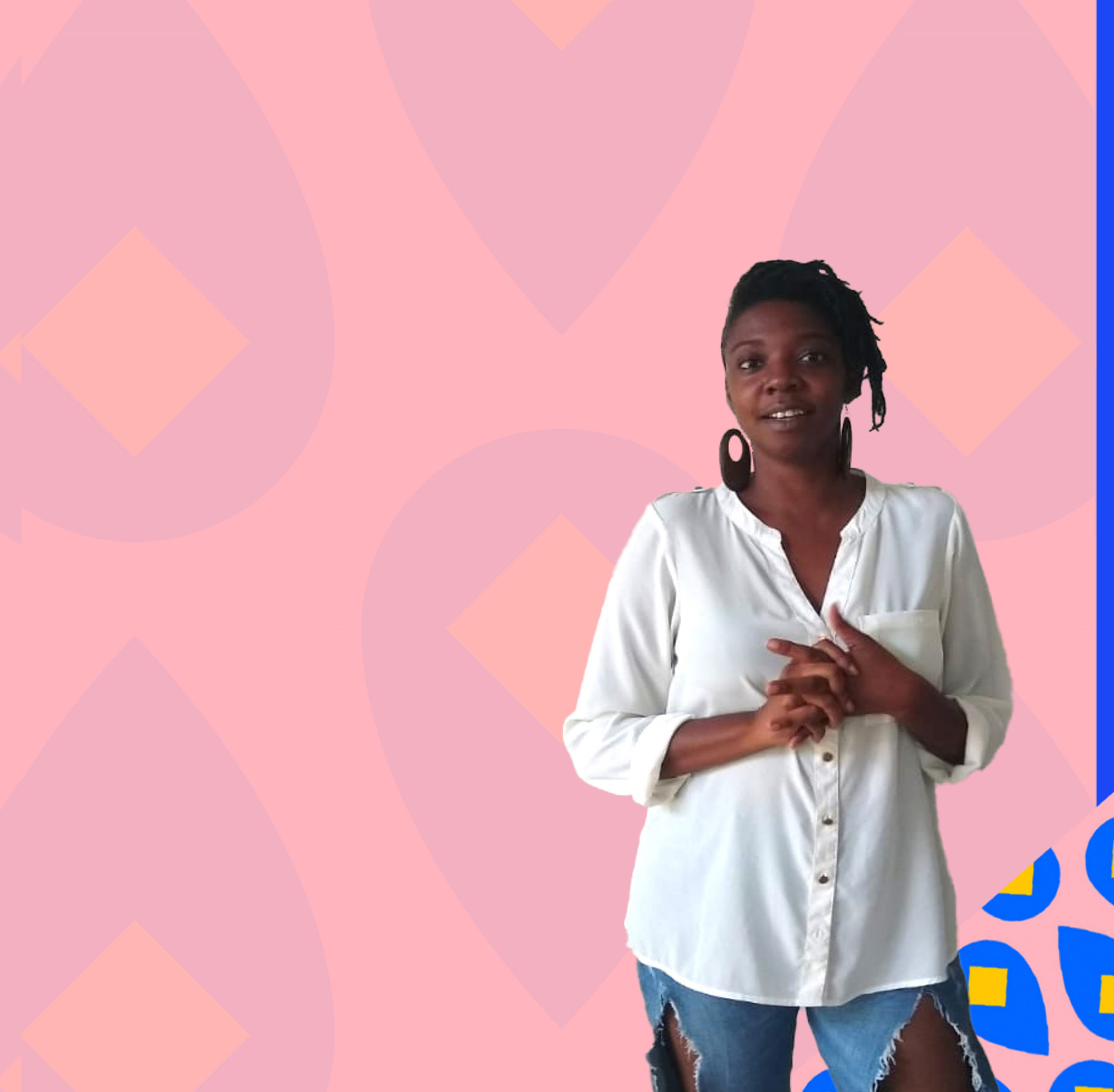 What do you think of being an entrepreneur?
"It is incredibly satisfying but also very tiring. Even though the government is encouraging entrepreneurship increasingly, banks and companies need to seize the entrepreneurial opportunities at play. I think the most important aspect is to put startup owners in front of the right people, such as angel investors, who can prepare entrepreneurs adequately and put them on the right track. They can help them with choosing the strategic side of the implementation of their ideas, as a lot of small businesses don't have the financial expertise or plan. I didn't know how to presents sales projection, for example, albeit it is essential to visualise your year ahead and to know how you will be able to achieve that. Creating new projects and having ideas in mind is one, but understanding how to turn them into reality is key for launching and growing your business."
Where do you see the start-up in five years? Where would you like to see it?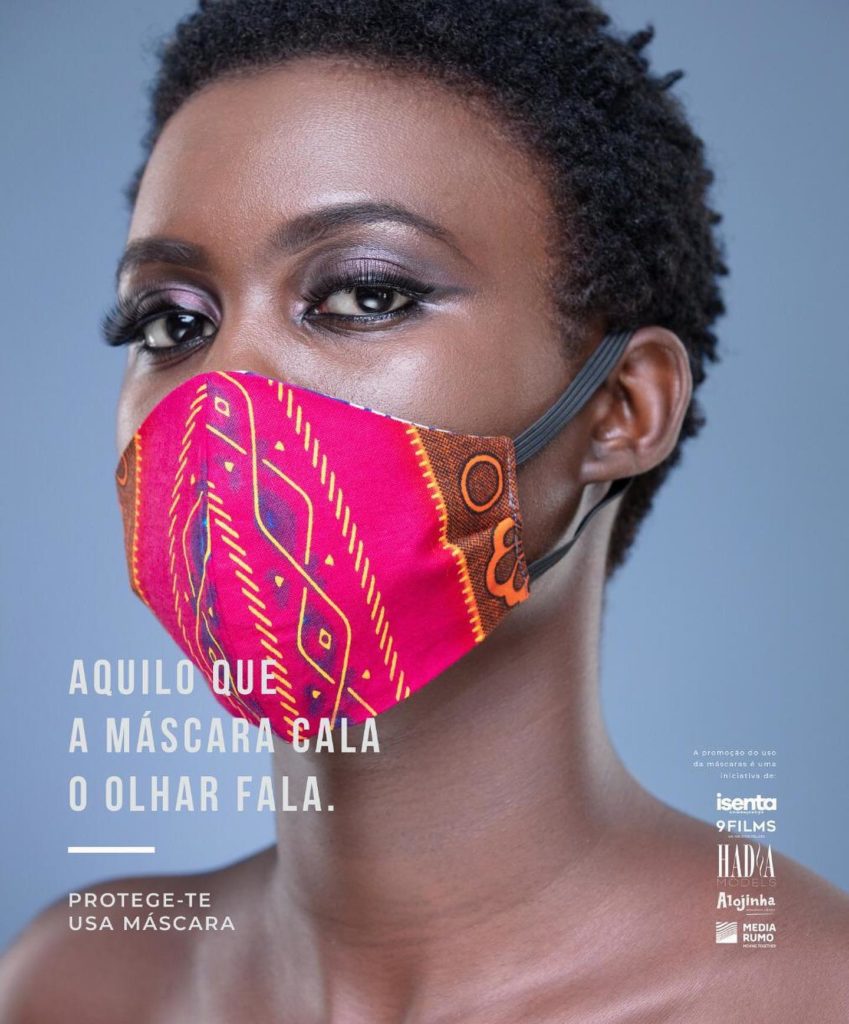 "I would like to see Alojinha in five years as a fully operating small business with at least 10 employees. I believe environmental enhancing through recycling businesses, conserving natural resources and energy, should have priority in Angola. Therefore, we need young entrepreneurs that are driven enough to make a change, get the opportunity to develop their own business and are able to generate their own income. Entrepreneurship can pave the way for enhancing a sustainable and prosperous ecosystem in young Africa, but therefore entrepreneurship integration should be put at the forefront of our countries."
What other advice would you give to aspiring or current entrepreneurs?
"Look at every day's necessity and try to fulfil that necessity. Creating a business is a gradual process and daily improvements matter. Talk about your ideas with your family and friends, they can give you a hand. Secondly, don't be discouraged by criticism, especially when the product is very close to your heart. Believe in yourself and what you do. Thirdly, do not make promises that you cannot that you cannot keep, instead maintain your focus on what you can achieve. Not only will you be able to turn your business ideas and products into something accomplishable, you will also stay truthful to yourself."
"The social impact I am able to generate with Alojinha can be tremendous if it is well-organised and underpinned by the Angolan ecosystem"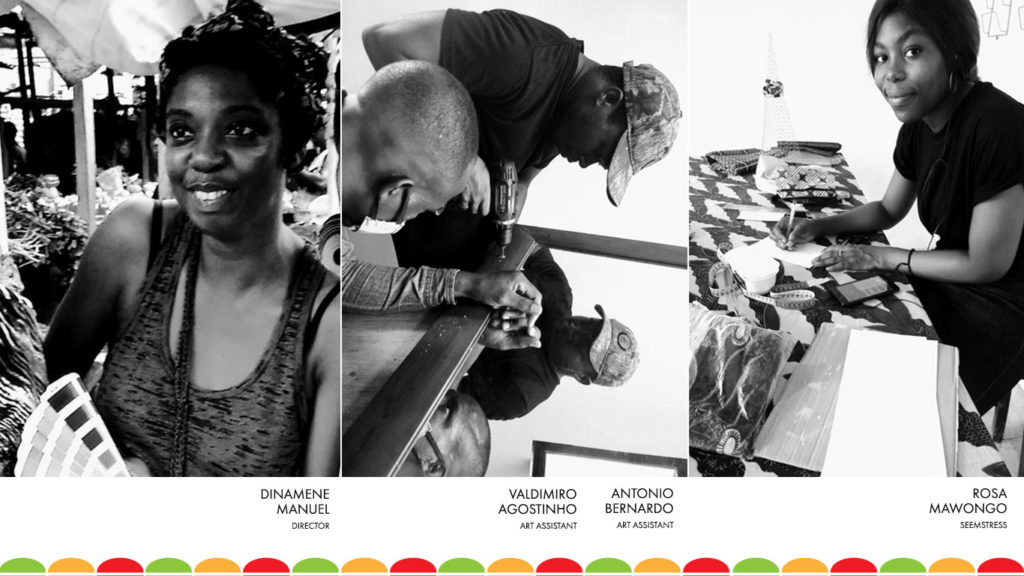 Social media accounts: @bakamacriativa @alojinhangola