Quite frankly, for a very long time, I thought my kids were the challenge. Now, I believe that they are my point of strength because being able to handle all that I do, keeps me going.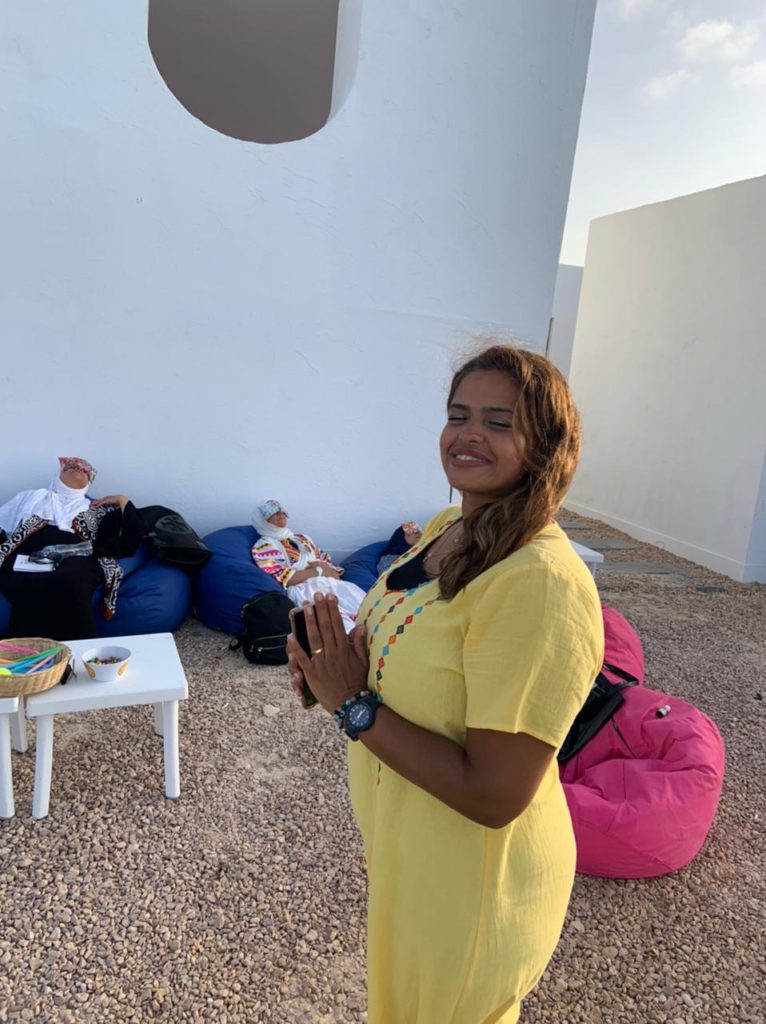 When Alia Alaa Eldin Yousef got more and more involved in mental health in 2017, nobody in her community was really interested in what she was doing. Five years on, the COVID-19 pandemic has brought an unprecedented change. People's mental health worsened considerably and started to reach out to her. Working from home with her two children and husband, Alia enjoys to witness positive change around her. The community development organisation she set up, Woosh Club, is committed to coaching teens, youth and individuals and spreading awareness on mindfulness, growth mindset and ways to increase mental health. OCHQ interviewed Alia to learn more about her business.
How is it to be a female entrepreneur and a mum?
"I am quite lucky; I was born in a family of entrepreneurs. My father passed away when I was 16-year-old and my mum and I had to take over our family business. What is even more challenging than being a female entrepreneur, is juggling between being a good person, wife, mum and businesswoman. It is a constant struggle.
But simultaneously, being an entrepreneur helps you to become a better person. And being a mother has the same effect: It helps you grow as a person. Being both, alias being a "mumpreneur", is what gives meaning to my life. The combination also helped me to develop a certain level of flexibility and resilience. Juggling so many things at the same time helps me to stay balanced and enables you to stay focused on things that are important in life."
"Bring it on, I can take it!" That thought really helps me to keep going in life, for both my business and my family.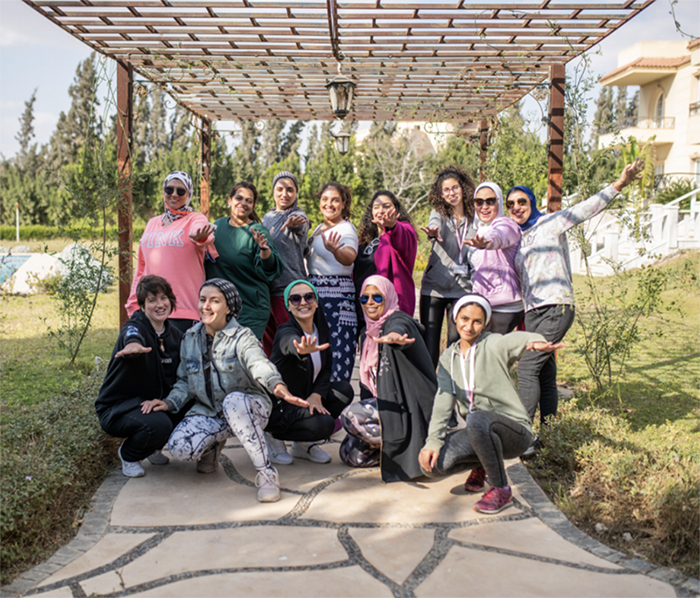 The programmes we offer on mental health aims to create a support system or our members, whilst unleashing their spirit of cooperation and collaboration.

What does Woosh stand for?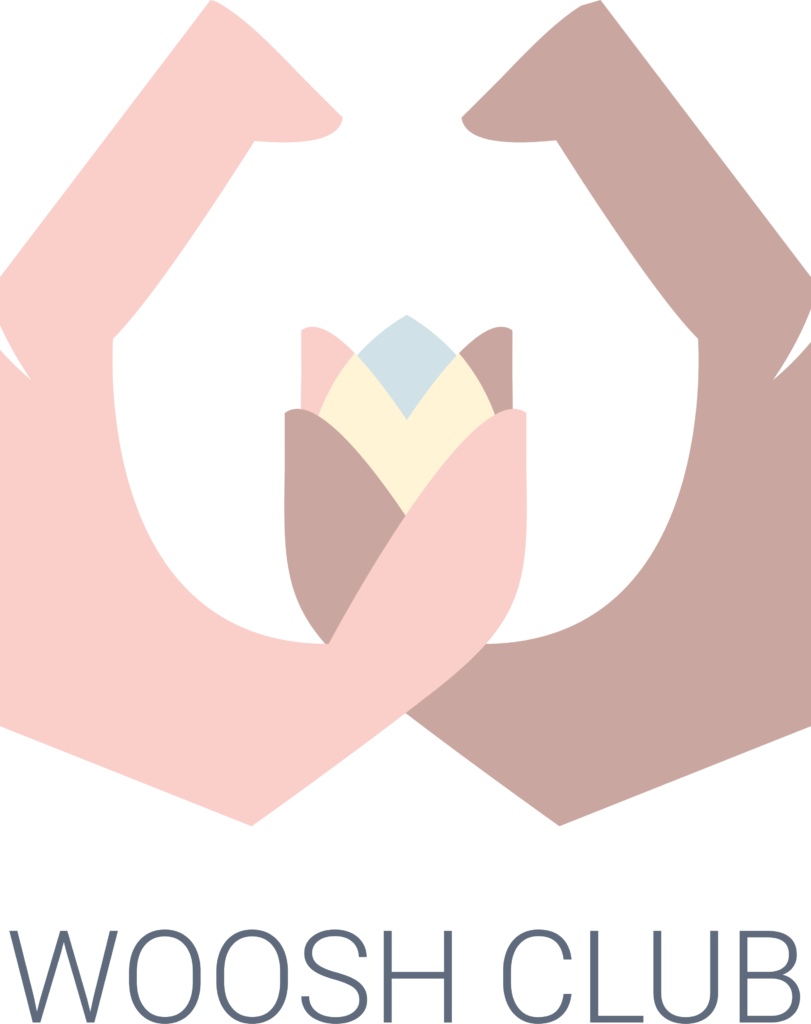 "Woosh literally means: "Moving quickly or suddenly with a rushing sound." If you do this "woosh movement" with your hands and arms, it helps you to energise, it helps you to get up, running and reaching your goals. In our interaction with clients, we look at people's thoughts, language and patterns of behavior work towards a specific outcome that is different to everyone. This can be: increasing self-awareness, productivity, focus or a stronger body.
Grow, transform, and inspire are the principles of our community centre. Grow means owning your journey, transform says trust the process, and inspire calls for helping others on their journeys. Woosh is a safe place, where the community can come and vent, expressing their emotions in creative ways such as arts, dancing, doing yoga, acting and writing The programmes we offer aims to create a support system and an emotional support group for our members, from kids, and teens, families to corporation, unleashing their spirit of cooperation and collaboration."
During the Orange Corners incubation programme, I discovered that I needed to tweak my business model and the mentors helped me so much to focus and to get to the next stage of my business.
What are you most proud of, with regard to Woosh?
"Woosh's force is its team and its strong communication. I work with coaches, therapists, psychologists, healers, and yoga teachers. In total we provide seven programmes, for teens, youths and individuals, and organise wellness days. We recently even worked for (multinational) companies, creating an impact on the wellbeing of the employees. I trust my people, as they support our community in the best way possible."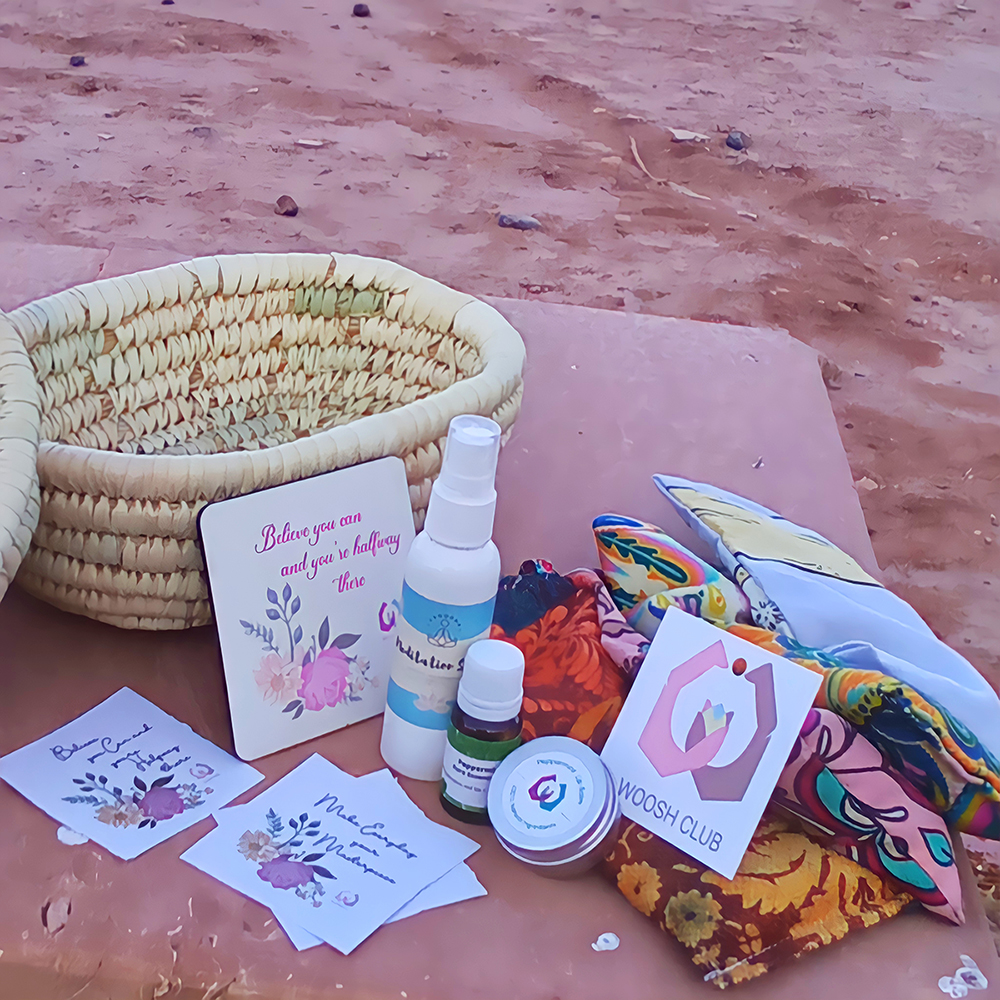 Could you tell me a bit of the accomplishments of your business?
Not only do we offer seven running programmes, but we also offer two products. One is a wellness kit that is full of goodies such as peppermint oil in plastic-free bottles, lip balms and sleep masks . All the products inside the kit are made by female workers in the rural area in "Fayoum". The kit itself can be used as a storage box and is made from a material that is called Khoos, which is environmentally-friendly, recyclable and also very trendy here in Egypt. Currently HSBC is already amongst our clients for the wellness kit."
How did you find your participation in the Orange Corners programme?
"When I applied last year, I already had a running business. So the next step for my business, was to grow. During the incubation programme, I discovered that I needed to tweak my business model and the mentors helped me so much to focus and to get to the next stage of my business, which was digitizing my company's services in the form of an application. They gave me a lot of insights on how to hire people as well. They helped me with choosing my employees and giving them the right training, and what I should be doing so I can get them to stay.
The trainings I received from the mentors at Orange Corners, especially on how to pitch to investors and ways to improve public speaking skills, were very professional and useful.
Orange Corners was also one of the first incubation programmes where I really stayed in contact with the people who were in the same cohort. Our interaction resulted in doing business together. We still work side by side, which is incredible because we experience growth together. One of the start-ups has now become one of our suppliers for essential oils. Another one is providing us with silver and helps with making the affirmation ring. This is not just silly business relations; we are truly helping each other out. This is much appreciated about the programme."
What kind of difficulties do you face as an entrepreneur?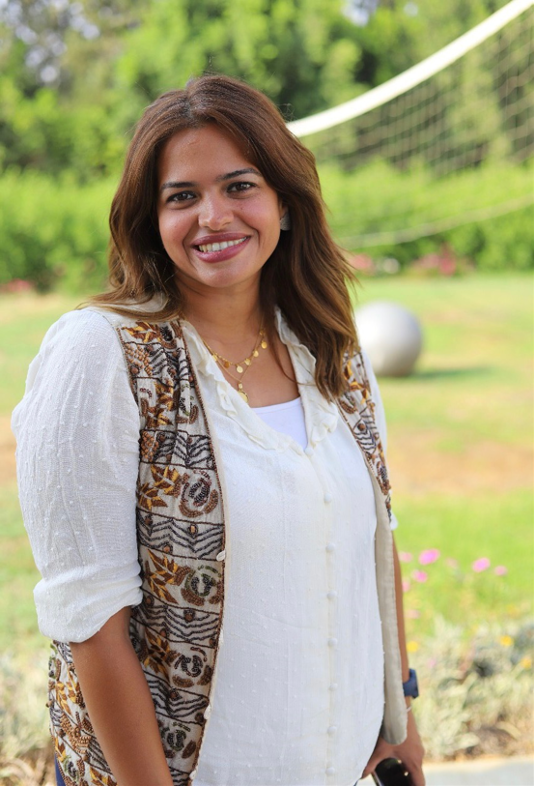 "If I look at the interaction I have with clients, it remains difficult. Normally, when they find out that I am an only woman entrepreneur, a lot of doubts arise. They would rather have a guy to discuss business with. However, some people are encouraging, so I am trying to find my own way and to show that I have the entrepreneurial mindset they are looking for. Quite frankly, for a very long time, I thought my kids were a challenge. Now, I believe that they are my point of strength because being able to handle all that I do, keeps me going. This level of flexibility is not something a lot of guys can do. I believe I'm a very persistent person. So when my clients or business partners get that, I acknowledge that I have turned my weakness into a strength. I face the challenge and say to them: "Bring it on, I can take it!" That thought really helps me to keep going in life, for both my business and my family."