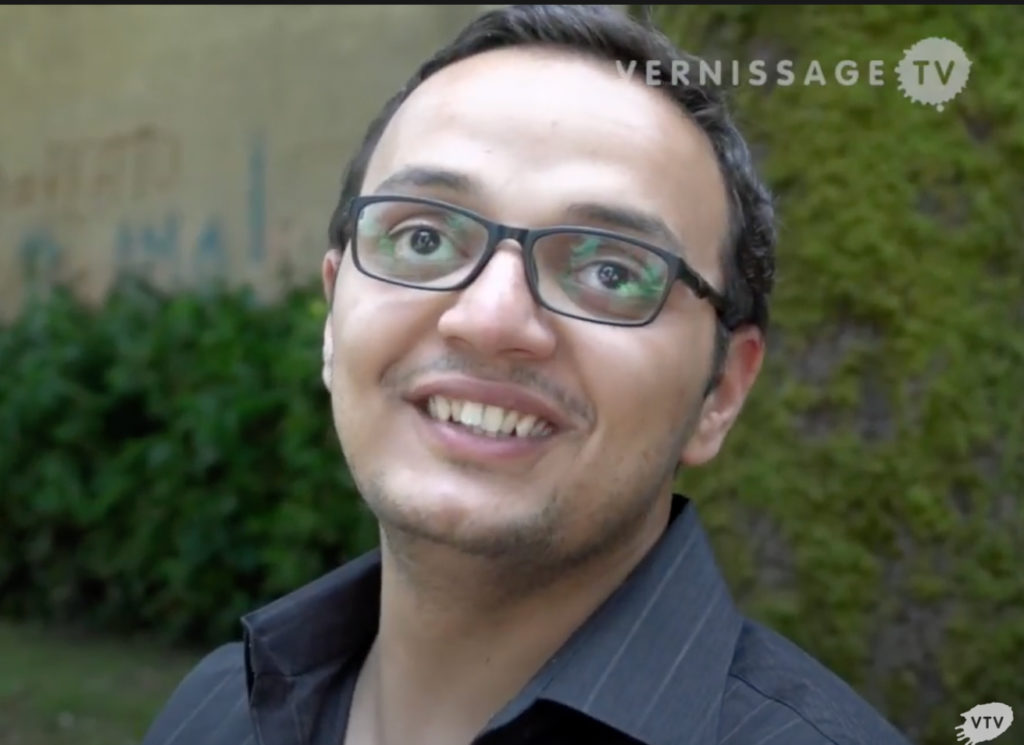 In 2014, when Ahmed Abdelaziz and his team presented an installation on the Venice Architecture Biennale, it was the first time that Egypt presented its own architectural pavilion after years of political turmoil. As a commissioner, Ahmed was proud to present his project focused on the crosspoint between modernity and the history of architecture in Egypt. The team concluded that the role of the architect had to change: it has to become more approachable and relatable to a greater public.
These architectural learning experiences laid the groundwork for his later small-scale entreprise, Tagreebi, which was officially launched in 2020. "Tagreebi", Arabic for experimental, represents a crossover between design, art and technology, providing a fresh perspective, insights and experiences on every day's objects, interactions, spaces and setups. The startup works together with museums, the commercial, public and private sector,, enhancing and analysing the human experience and behaviour. OCHQ asked the founder Ahmed more about his architectural background and how he, as an entrepreneur, is better equipped to serve the market in Egypt than before.
Why and how did you become an entrepreneur?
"I had the idea of creating my own startup since 2015. That year, I commissioned a wide range of projects of different scales, operations and nature. These opportunities enabled me to visualise how I wanted to perform in the next five years. In 2019, I quitted my initial job as an architect, in which I was specialised. During my years working as an architect, the entrepreneurial mindset has always been there. The nature of our small architecture firm was very similar to that of a startup. From the start, we did everything by ourselves, from management and financial planning to community involvement. This really helped me during the early stage Tagreebi.
As an entrepreneur, your everyday activities differ from day to day and you don't stick to a daily routine. This way of living is not made and comfortable for everyone, but I like the diverse approach to my day-to-day work tasks. Some days we work with tech developers remotely, other days we are on the site, in a shopping mall or in a museum. It does take a lot of time and effort, but it is an interesting lifestyle."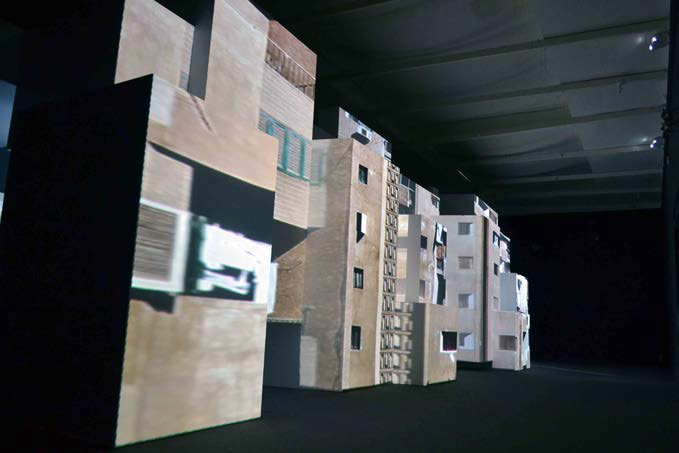 When and how did you get into the Orange Corners Programme? To what extent did it help your business improve and enable you to reach you business goals?
"We participated in the Orange Corners programme in 2020. Although it was a challenging time to enter the programme due to this COVID-19 situation, it did help us a lot with creating a new product, to broaden our startup perspective and to strengthen our business model. When you are very committed to your idea, you risk closing doors to receive feedback, and thus you miss out on enhancing your business.
During the Orange Corners programme, we also discovered what the market really needed: data. Therefore, besides our first product, which focuses on strengthening the human physical experience in public/private places, we were able to further structure our second product during the programme, which is a human behaviour analytical tool. We do this without compromising any valuable personal data. We're aware the privacy concerns that most people have nowadays and the concern of being tracked whether you are online or offline; we are trying to prevent that. Our main objective is to make public/private spaces a better space, by adequately evaluating the structures and patterns of human behaviour.
What it the aim of your startup?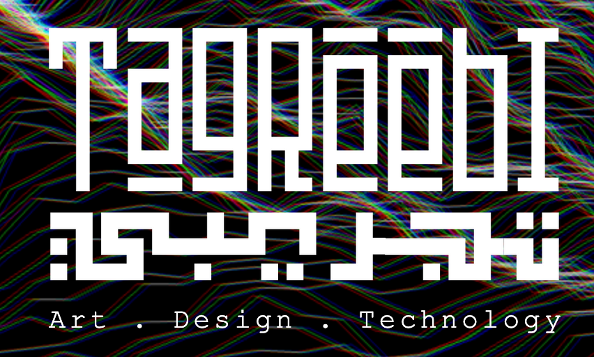 "Our creative platform works together with different markets, offering better experiences and enhancing the quality of human interactions with objects in public/private spaces such as malls, retails shops and museums. We do this by analysing the data we collect and interpreting which data is useful for solving the problems at stake.
As the name of our startup indicates, we try to experiment and to be innovative. Behind every innovation, there is always experimentation. That's what innovative architecture is about: understanding local problems, trying to fix it and turn the solution into something inventive. We hope to improve mundane and everyday interaction even more.
How does your start-up impact its direct surroundings/economy/employment?
"The indirect benefit of what we do, which is interaction enhancement, can provide an impactful messaging through media, art and technology mediums. Our business can serve as a medium for commercialisation of products of artists, designers and architects, as we can increase their exposure and enhance their experiences. We bridge the gap between the business sector and the art community, for instance by designing artist portfolios.
We understand that, as an artist, you need to have visibility and compatible content that meet the needs of the business sector. We try to fill these gaps, aiding the art community and business sector, in the hope of resulting in more fruitful collaborations and partnerships. In this regards, we try to have a social impact as a startup."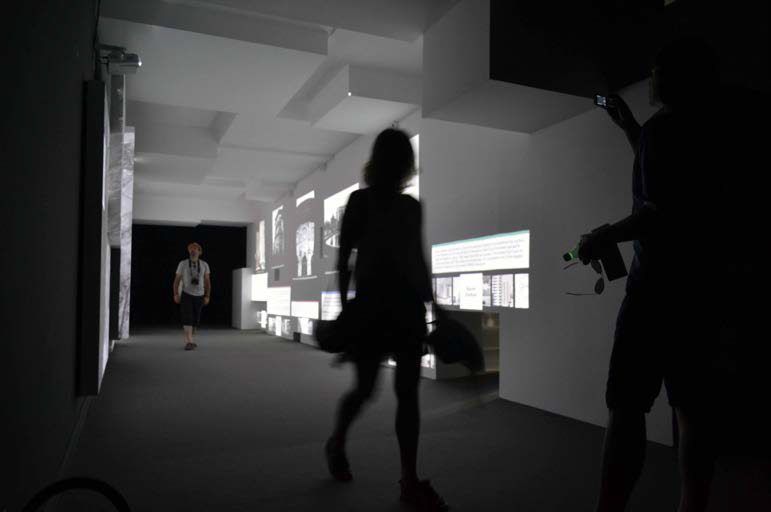 Vision statement: where do you want to grow to in relation to current accomplishments? 
"We aim to be of the biggest artist gathering place for (digital) experiences in the Middle East. What we are doing is very new and visionary, it is media-driven and futuristic. There is a enough room for further improvement in the experiences we encounter everyday. Think of garbage collecting. Although we currently do not target the public and/or governmental sectors, we will be able to serve, on the long run, the greater public and households via our services.The more we take into account the circle of interest and needs of the citizens, the more it will be used and recognised for social, cultural and economic purposes."
Could you give other aspiring entrepreneurs advice for their own business (ideas)?
"I would say: be patient. Listen more than you talk. If you are patient enough, you are going to learn and not give up easily on the problems you face along your journey. Be open-minded to the advice you receive. It is valuable. Even if we are knowledgeable humans, we don't and cannot know everything. Imagine walking in someone's else his or her shoes, especially your clients and direct beneficiaries, and be less keen on implementing your limited perspective as an architect. Think how your startup, can bring benefits to a larger segment of your society and simultaneously can improve your learning ability. This is the goal: creating ingenious ideas can serve as solutions to what customers use and are aligned with your own personal ambitions."